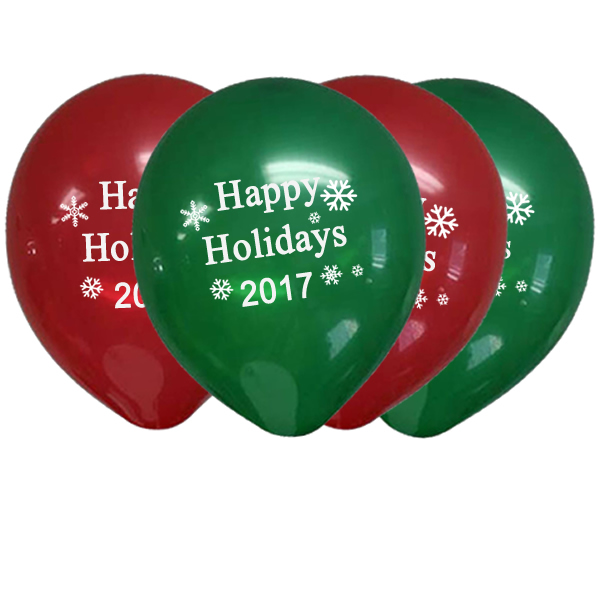 Holiday Advertising Balloons 
Happy Holidays Balloons and Christmas Marketing Balloons perfect for advertising your corporate holiday party. With our new addition of the promotional marketing balloons we have updated several templates to help! Our "Happy Holidays" Template is perfect for marketing at your next holiday function. Want to add your company logo, Just tell us!! We'll add your company logo with the holiday slogan.
FREE ARTWORK DESIGN
NEW PRODUCT FOR 2010
PROS: EcoFriendly Latex Material, inexpensive marketing, Pick your own colors! Certain balloons are reusable! Minimum Order is 100 Balloons.
CONS: For a longer float time you'll need to increase the size of the balloon!
Customized Balloons!
NEW Puffy Print will not Crack or Fade! Promotional Balloons are 100% Helium Quality and have extended float time. Help Protect the Environment with our Biodegradable Latex Balloons, the perfect Eco Friendly way to Advertise your business logo. Perfect for Car Dealerships, Holiday Events and Birthday Parties. We also offer Balloon Accessories.