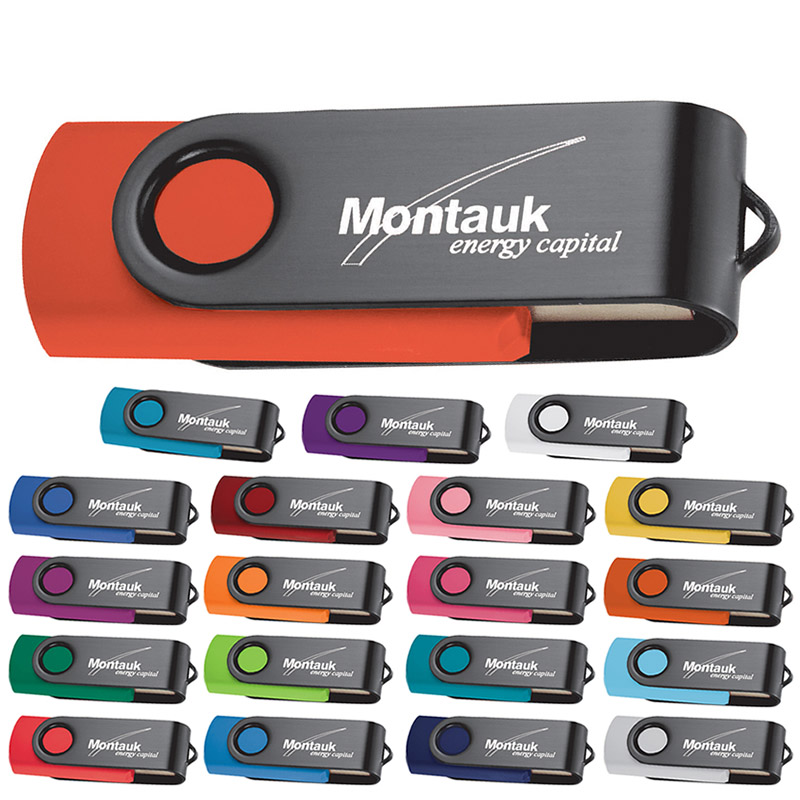 Customized USB Memory Drives Promotional USB Drives have come a long way in the advertising industry. Customized USB Drives are now available up to 16 GB, and with the option of preloading your data onto the USB Drive for an added fee. So if you have a sale promotion, power point show, or just marketing data that you are distributing at a conference, you may want to consider using Customized USB Drives with your data already stored on it.
All of our USB Drives have Free Domestic Shipping and are perfect for business conferences and sales marketing kits.
BEST DEAL: Our Best Selling Promotional USB Drive is the Swivel Metal Cap Flash Drive, this customized USB Drive can be screen printed or laser engraved with your customized business logo. It's cost effective price and easy to use design makes this our most popular promotional USB Drive.
View all Customized USB Drives.