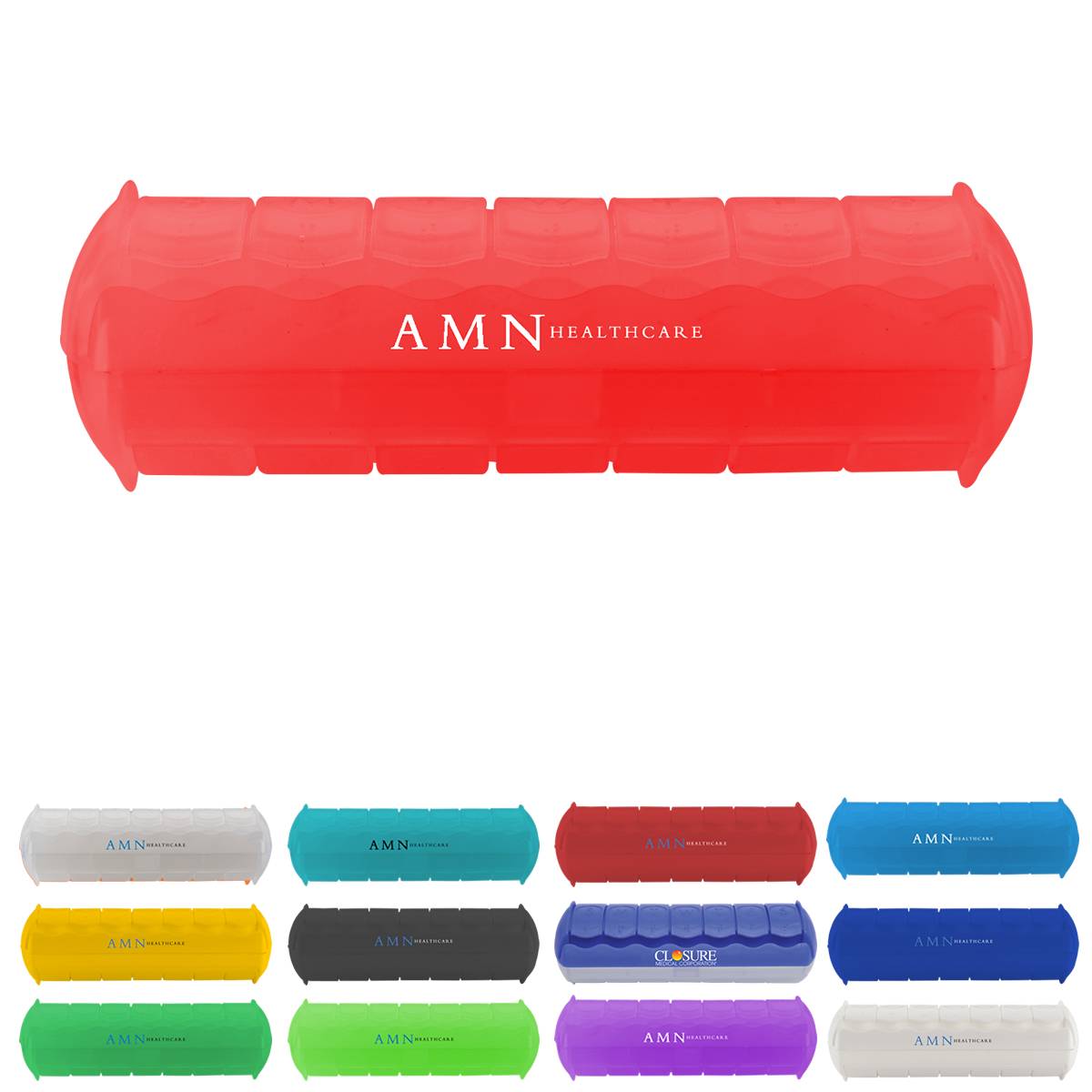 Promotional Pill Cases & Holders For Healthy Living: How important is your Health? It should be at the top of everyone's mind. If you're sick or not and just need to keep up with taking prescriptions daily, we want you to always be prepared for whatever medication or prescription instructions you may have to take.
And you can do so with our personalized pill holders one of the easiest health decisions you'll make. Doctor Offices, Hospitals, Walk-In Clinics and Pharmacies can gain huge advertisement needs and be loyal to their patients by handing out custom pill cases with their company name, to show how important it is to remember the daily dosage of medications that some patients may just have to take.
Advertising your name on these perfect free gifts, patients will never forget the importance, organize daily dosages, they can pack in their bag or purse and of course great for traveling needs. Get the imprint in peoples mind and they'll make an appointment to come in to your office.
Take advantage of this great advertising idea for your pharmacy or health facility and get your logo printed on these low cost products from The Executive Advertising! You'll love our choices! You can attract new potential customers for great health, while providing a useful daily product to your current healthy clients. We have a great variety in choices and colors for these advertising medical compartment cases.
No more having to pack your prescription bottles and getting things mixed up. This is the perfect answer to keeping all your vitamins and pills organized. Patients can take their medications on time with our promotional pill cases. We know when you have to travel, you want to be able to pack as less as possible, but to be able to take almost everything you really need or want. So when you do have prescriptions that you just have to take, our custom 7 day pill holders and even longer pill holder cases will be so convenient for your medical needs. Whatever your medical and health need may be we will have your covered with our bright imprinted pill cases.