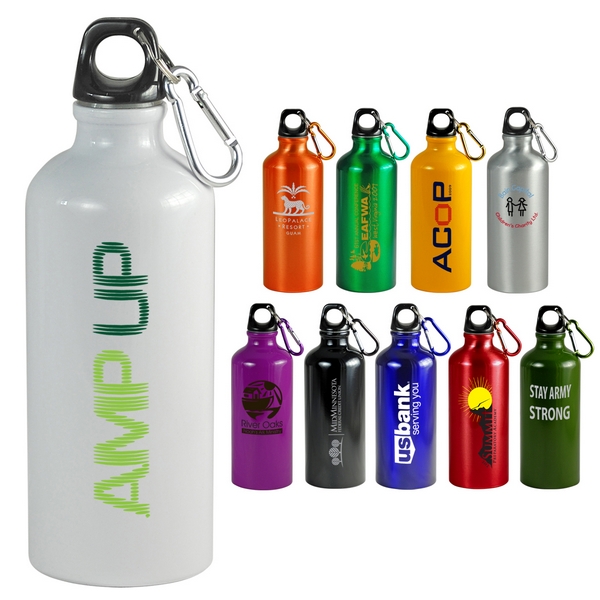 Personalized Aluminum Water Bottles: Our logo drinkware are one of the most popular promotional products searched for and bought. It is in the hand of employees and clients everyday making the business name get around.
If your company needs an idea this year that would be more of a lower budget level for giving corporate gifts for the holidays, then check out our outstanding personalized drinkware choices. This top product is usually considered first when handing out business gifts.
There are several ideas to consider and choose from, whether you have water, coffee or soft drinks in mind. One that might stick out are the bright colored promotional aluminum water bottles they are awesome when it comes to choosing color. Maybe consider advertising green or red colors for the holiday season.
Most imprinted aluminum bottles are stylish but safe, BPA free, have the black leak proof screw down lid and come with mini carabiner attached for your everyday convenience. Of course this gift will be complete and ready to handout after your advertising name and logo is added for FREE! These make quick and easy gift orders for your clients, so now is the time to consider ordering some for the holidays.
Your business name and logo is going to look awesome on these bright colored advertising holiday handouts. Give them the gift they can use over and over again, saving them money and time! They can fill up on water everyday at the office with the convenience of the custom aluminum water bottle. Oh and don't forget to follow us on pinterest for smaller gift ideas and showing appreciation to those around the office! We want to help you make an impression and meet a great budget this year for all your holiday company gifts here at The Executive Advertising!