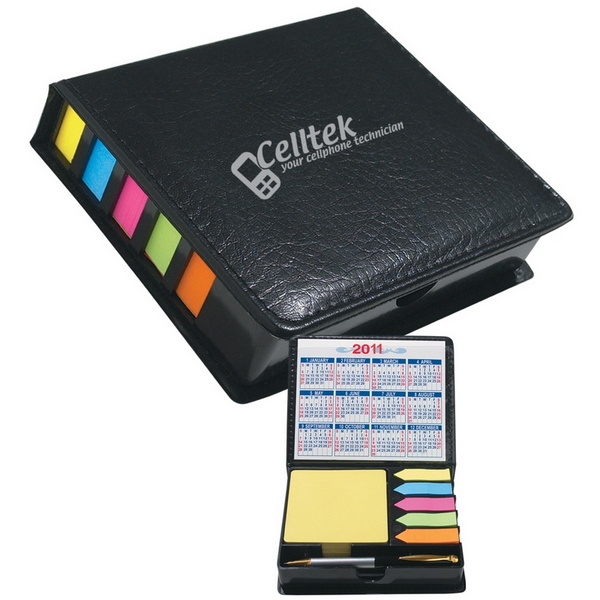 Customized Leather Cases: With holiday gift buying soon approaching, it's time to start thinking about the perfect gift to buy and handout to your employees this year. For the next several weeks we'll feature some great Executive Gift ideas.
Why? Because we want to help you see and find the perfect gift for them. Because they deserve the best right?
This item featured is just one of the many favorites this year. The customized leather case memo holder is the perfect idea at the office!
It features Sticky Notes, 5 Sticky Flags with Neon Colors, Calendar and Pen included. These super desk top sets will be very reliable to your employees. Help them keep up and stay organized!
Even more fantastic the leather case comes with:
FREE 1-Color Logo Imprint
FREE Artwork E-Proof
No Setup Fees!
With people coming in and out of the office everyday, that's using and showing your name the whole year through on this very useful promotional item. They'll love this gift idea and so will you, when your name is advertised on such a great office product! Don't forget to check out all of our awesome executive gift ideas for this holiday season. Also, if you like, follow and check us out on Pinterest for daily ideas on finding the perfect gift this year!