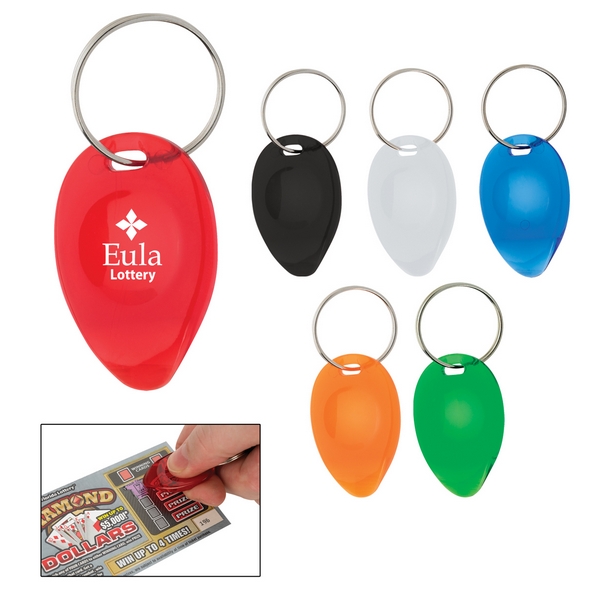 New Promotional Key Chains For Your Business: 2013 Welcomes new products at The Executive! Time to help get your clients organized with these new items. Our new advertising promotional keychains are going to do that!
They'll love these new cool branded key chains for their scattered keys and getting around. What makes it even more fun, is that we have new personalized lottery scratcher key chains for your purchased lottery ticket numbers.
The lottery has become one of the most popular things to do weekly in the U.S., probably even daily! We have another choice available too for your logo, the promotional tear drop scratcher key chain.
All these customized keychains come in colorful choices, easy gripping and a perfect scratching technique. If you're looking for a new and unique way to advertise your business name, making sure your clients will keep you on mind, then our new key chains will be a perfect handout to them!
Some other fun choice ideas for your keys are promotional slim bottle openers and customized key light bottle openers the cool new openers to have around with your logo showing. We all need keychains so our keys will have homes! These will be great for your logo Why? Because each day we have this item in hand going out the door to begin our day!
You got to have your keys to start your vehicle and your keys have to have keychains to stay in one place. So order some budget friendly keychains today for your business and let the advertising begin! And this is not all, You'll love all our NEW 2013 products for your advertising needs this year!