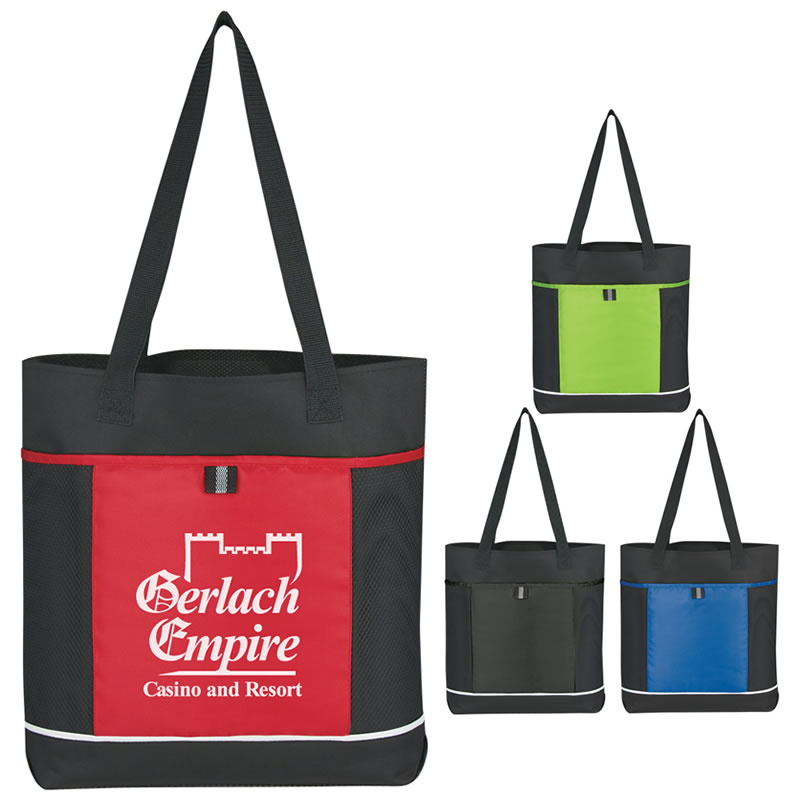 Hand Out Promotional Totes For Gifts & Giveaways: Get your logo seen by thousands with our custom tote bags. It is a well known fact that imprinted tote bags may just get the attention more than promotional head wear. Why? Because we all by far use more totes and bags than hats, well most of the time!
The promotional tote is so useful for our everyday lives, easy to use and hangs on your shoulder with all our personal items inside. The look of the tote itself can be a eye opener, how cool it looks, the style and bright colors will set the vibe off to everyone.
Teachers, Grocery Stores, Department Stores, Libraries and Schools, practically everyone all benefit from our useful advertising totes &  non woven totes. And of course you'll be advertising your brand for years to come. No more plastic bags that fall apart anyway! I have walked to my car after leaving the grocery store and have had bags fall right through the bottom and my items fall out, yep no fun! Or even the plastic bag handles split and the handle breaks. Who needs that headache? You'll have the best experience and save time with our fantastic custom totes and bags! I know I love my personalized totes!
Our totes here at The Executive are the best around, so affordable for all, most of the popular choices are under $2/Each and more under $5/Each with your Free logo added with no set up fees. Too many colors and styles to even list, so what are you waiting for, get everybody totes for special gifts and giveaways! Everything fits great in there tote for work and even lunch!
Traveling soon? You'll have plenty of totes to pack up and head out for vacation or even a weekend getaway! What kind of tote do your clients need? View our different promotional totes for your logo, we have small, medium or large, some with compartments, no compartments, zippers, bright colors, dark colors, maybe promo non woven totes, cotton and even laminated shiny totes! Check out our many styles for your brand! With Spring and Summer in the air everyone will love a fresh new tote with the company logo