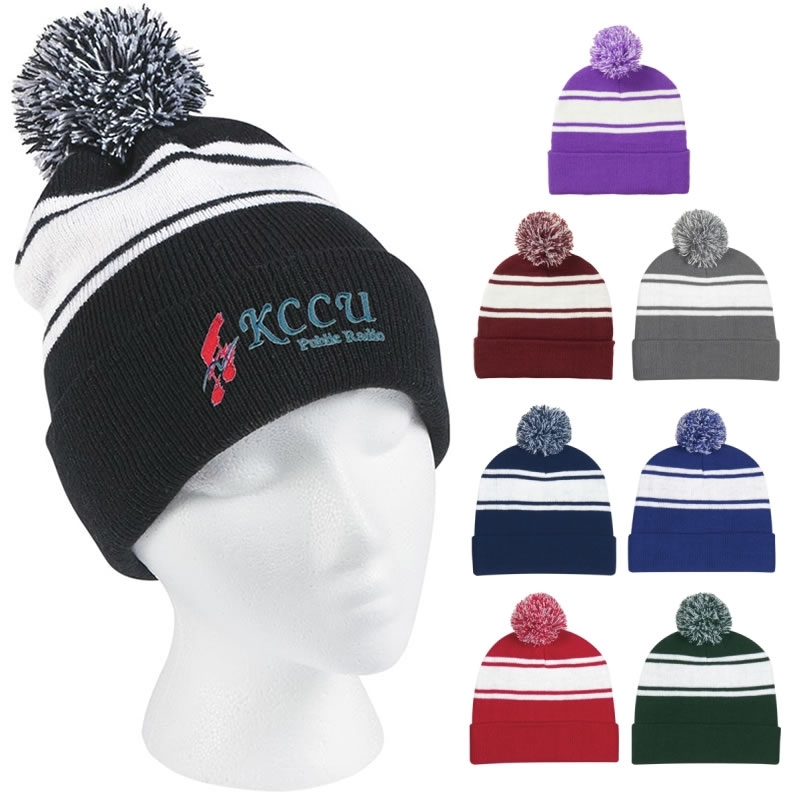 Thank Your Customers With Winter Essentials: Be ready this winter with our advertising winter essentials, because  in case n case you haven't tuned in to the weather channel yet, they have predicted a snowy colder winter this season for everyone in 2012-2013!
So consider thanking your customers with a end of the year giveaway from your business. They'll love promotional winter giveaways with your company logo, like our custom beanie caps. These will be a perfect idea for Retail Stores, Convenient Stores, and Car Dealerships!
This becomes a slower time of year for some, so offer a FREE winter giveaway with just a small purchase. You could even offer these for advertising employee gifts, they sure could use them too! They won't be stranded in the cold if there car decides to break down or they get stuck in the snow! Because these great promotional products shown are some of the most needed when the temperatures drop!
Probably the most popular are promotional ice scrapers they will for sure get the ice and snow off quick! Having tire trouble and need to pullover and check the tire pressure? You'll have your Promotional Tire Gauge right in the glove box! And if your car decides to get sick on you one day don't forget to have one of our Awesome Bright Imprinted Flashlights to look under the hood. Here at The Executive Advertising we have a lot of great winter products to get you through the winter!
And maybe the one we don't always think to keep in the car when it gets cold out and the snow is falling, the Customized Travel Fleece Blanket Folds up with zipper pouch, this would be such a nice gesture to your customers this winter season. All these products are going to be such a huge helper for the colder months ahead. It's time to get prepared & get your logo added for FREE to winter giveaways!