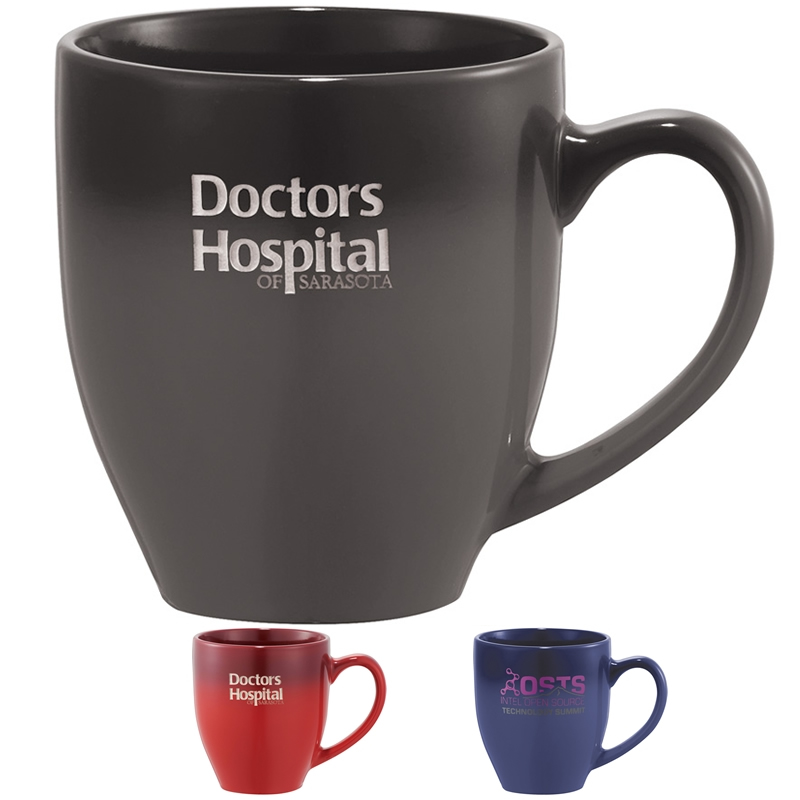 Personalized Mugs and Promotional Drinkware: Coffee mugs that are personalized with the business name are perfect advertisement giveaways.  The Executive Advertising has just that, the best and easy ordering promotional products for your logo, literally all around! There are so many reasons to pass out a promo coffee mug. First, most of us for sure had that first cup of coffee this morning and more than likely it was in a branded mug or custom travel tumbler. And with that said, everyone passing by your car on the road, walking by you outside and even passing your desk at work will see you drink from your imprinted drinkware and who you could be advertising for! I even use my branded mug as a pen holder. It's very useful and sits at the end of my desk for everyone to see.
That is what you want for your customers, the simple things in life that make us all happy! And at The Executive we want to offer the simple products needed in making your life easier. So that's why we have tons of new and different personalized drinkware for your brand coming in all the time! Everyone benefits from our custom drinkware such as doctor offices, dentist, car dealers, coffee shops, schools, churches and so much more!
Search our new style mugs and advertising drinkware in many different colors for your logo with no set up fees. You'll make the lasting impression among your clients if you give them a nice free gift of custom drinkware with the company logo. It's something we defiantly all use everyday, so we guarantee the lasting impression! Have any drink you want, make a refill on your favorite drink like coffee, water, even fresh fruit fusion bottles to make your water fruity.
So look no further for items to help you with all your advertising needs, get them the best giveaway from The Executive Advertising and shop our promotional coffee mugs. Looking for something to even really wow them? Stunning tumblers and cool water bottles will win them over too! Your logo is going to look fantastic on our many choices of drinkware. Having an event soon and need giveaways? We'll have your items to you quickly, looking at the drinkware, look at our choices under the 24 hour rush service. You'll love your 1 color free logo imprinted on our amazing products! Clients will not soon forget our products and your logo, these together will defiantly be  the match made in heaven for !