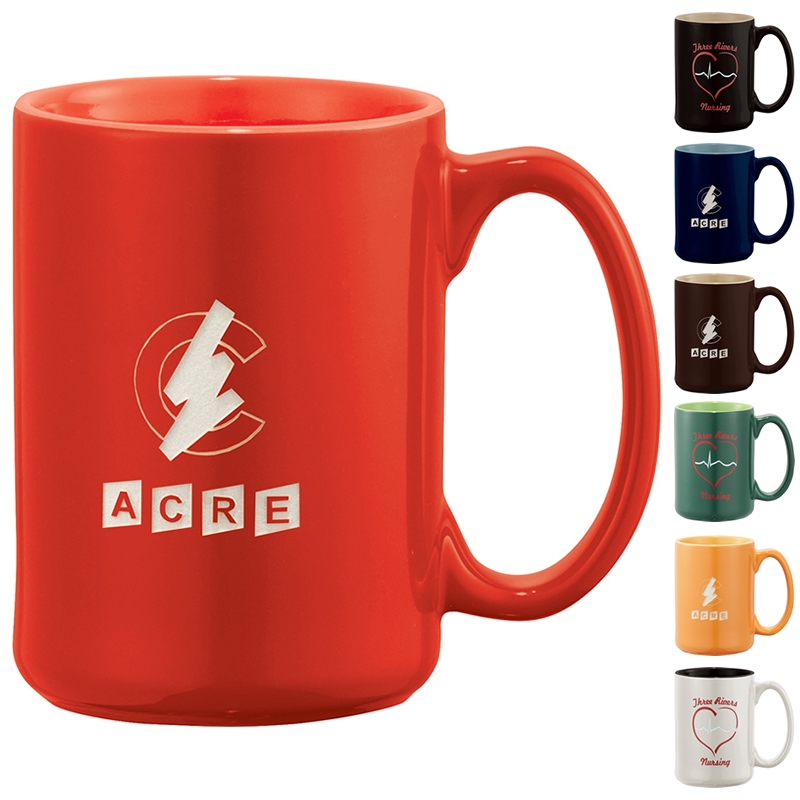 Looking For The Perfect Gift To Have Everyday? That just might have to be the Promo Coffee Mug from The Executive Advertising! Why? Look at this New coffee mug and you'll see why first! Cool new design 14 oz. jumbo ceramic mug with two tone finish and a comfortable c-handle Get the New different look for your logo this year! Did you have their coffee this morning? More than likely Yes! It's what we all love and got to have first on each giving morning when we wake up!
A advertising coffee mug gift gives the warm and personal feeling that you're trying to gain. Your employees and clients will feel appreciated when they receive this personalized gift with the business logo. Some co-workers need even a little more coffee than just a one cup, so they'll love being able to refill their new mug.
It's probably one of the most reused items everyday around the office. And what's cool about our mugs is the different sizes and colors we have to choose from. So want the perfect promotion right now? View our wide range of Custom Coffee Mugs for your business name and logo.
Want to add a little touch to your gift giving? A really popular trend still going is the Promotional Spooner Mug, yes the coffee mug with the greatness of a spoon that comes with your mug! Could be used for more than just favorite beverages. Try your hot soup for lunch! This has been one of our top gift buying products for a while now. Great two tone color combinations for your business name and information. Handout this unique item to all those coffee lovers, they'll for sure love you for it! And of course get your 1 Color Free logo imprinted with No Set Up Fees!
Make your company stand out all the time and anytime and handout new coffee mugs from The Executive. Because I'm pretty sure the next time you walk in their office, look in there car and check anyone's kitchen, you'll probably see the promo mug on their desk, in their cup holder and in the top of their cabinet with your business logo showing. Now go on and enjoy your fresh brewed hot cup of coffee in your company coffee mug and have an awesome day!