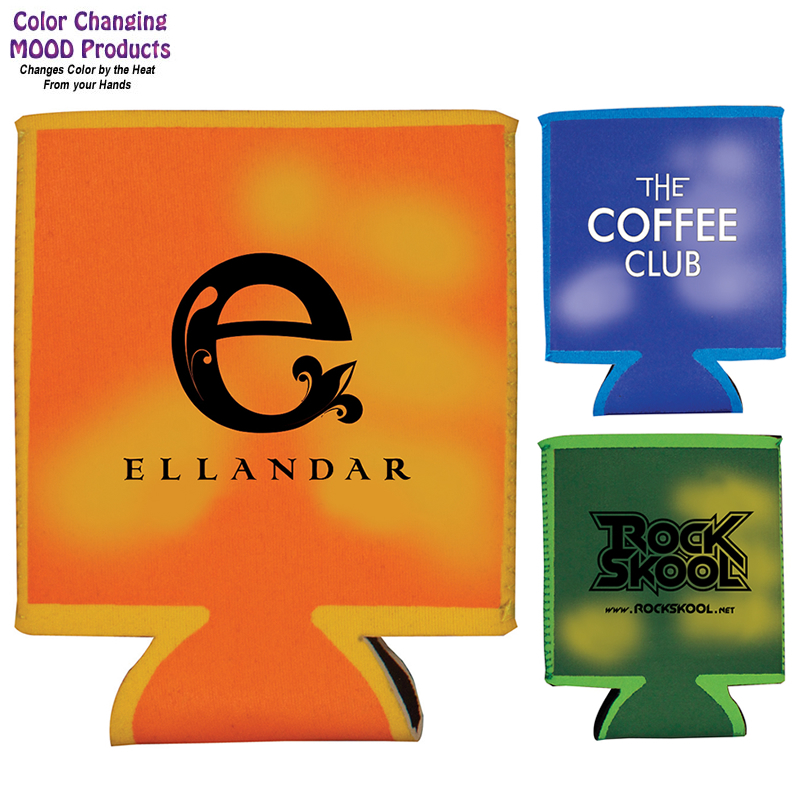 Promotional Mood Products: Our custom mood products will be the new trend for your advertising company logo. Why? Because they are already one of our top selling items here at The Executive Advertising! These are our newest changing color promos this week and they're so fantastic! So many choices for your advertising logo, like custom drinkware, school supplies, office promos and so much more.
When you view are 80+ personalized mood promo ideas, you'll see why these are so awesome for your logo. Just the first look will get you checking them all out and the special quality they give your logo. With football season kicking off into high gear, promotional mood color changing products will be awesome for sports and school team names. Who wouldn't want a mood color changing stadium cup with there football team being advertised?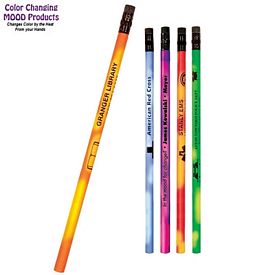 I think a favorite will be the custom mood color changing pocket can cooler, of course changes color by the heat of your hand. This giveaway may be a hot looking promo but it also keeps your canned drink cooled down! Slide in your coke or beer and let the games begin. Be the first sports team or school to have the promo mood can coolers! Speaking of school, what is one item that you always need? Yes the imprinted pencil but in this case a hot selling item would be the advertising mood color changing pencil! This is most popular among our schools, bookstores and even libraries. They're the promo that you can order thousands for your name and still be at a super low cost, so pass some out to everyone for free advertising gifts!
Heat up your logo and consider advertising mood products and new mood promos for your business name this year! Your event will rock and be one to remember with our personalized mood changing promos. Everyone will be talking about how cool color changing drinkware or even pens change color just by holding them in your hand! It's that easy with all the mood colored promos, and it's that easy for your logo. Kids just love these free custom mood items with the school or school sports team name being handed out, they want to flash and show school and team spirit. So why not make a little heated change at the office with mood product giveaways and see the smiles appear on everyone's face.