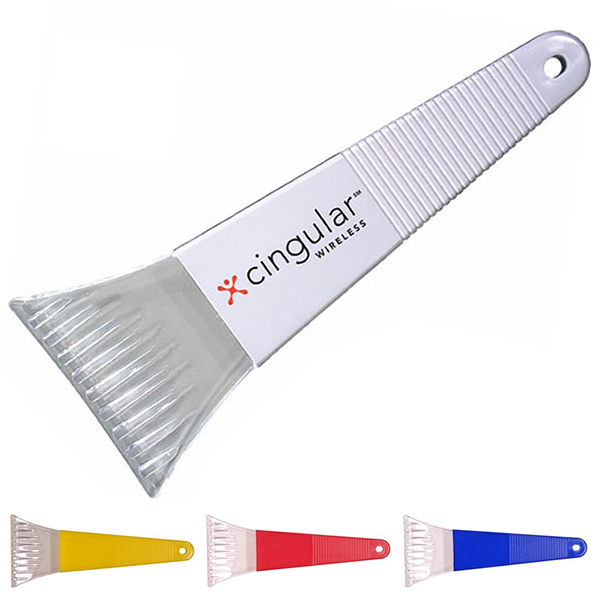 Do You Have A Customized Ice Scraper?: Ever been late for work only to walk outside and see your car covered in frost? Or how about snow or ice? Whether we like it or not, winter weather can sometimes cost us valuable time and money, but it doesn't always have to. One trend that you want to always have is the advertising ice scraper!
Think about it… you own a gas station or convenience store, and constantly have people coming in who can barely see through their windshield with all the frost. Why not offer a product like promotional ice scrapers that they can easily purchase while they pump their gas or grab their morning goodies? And why not put your name on there so they know right where to come back to when they need something again?
At The Executive Advertising, we carry a full line of ice scrapers to fit a wide range of needs. From ice scrapers that clip to your visor, to large-long handled scrapers that can accommodate a full color digital imprint – perfect for the multi-color logos. It's so easy to keep in the floor board of your car or in your glove box and you defiantly want be stuck next time you're running late somewhere. And while you're at it check our promotional automotive & travel items to make sure you have everything you need for the upcoming cold winter season, get all them customized for free with no set up fees.