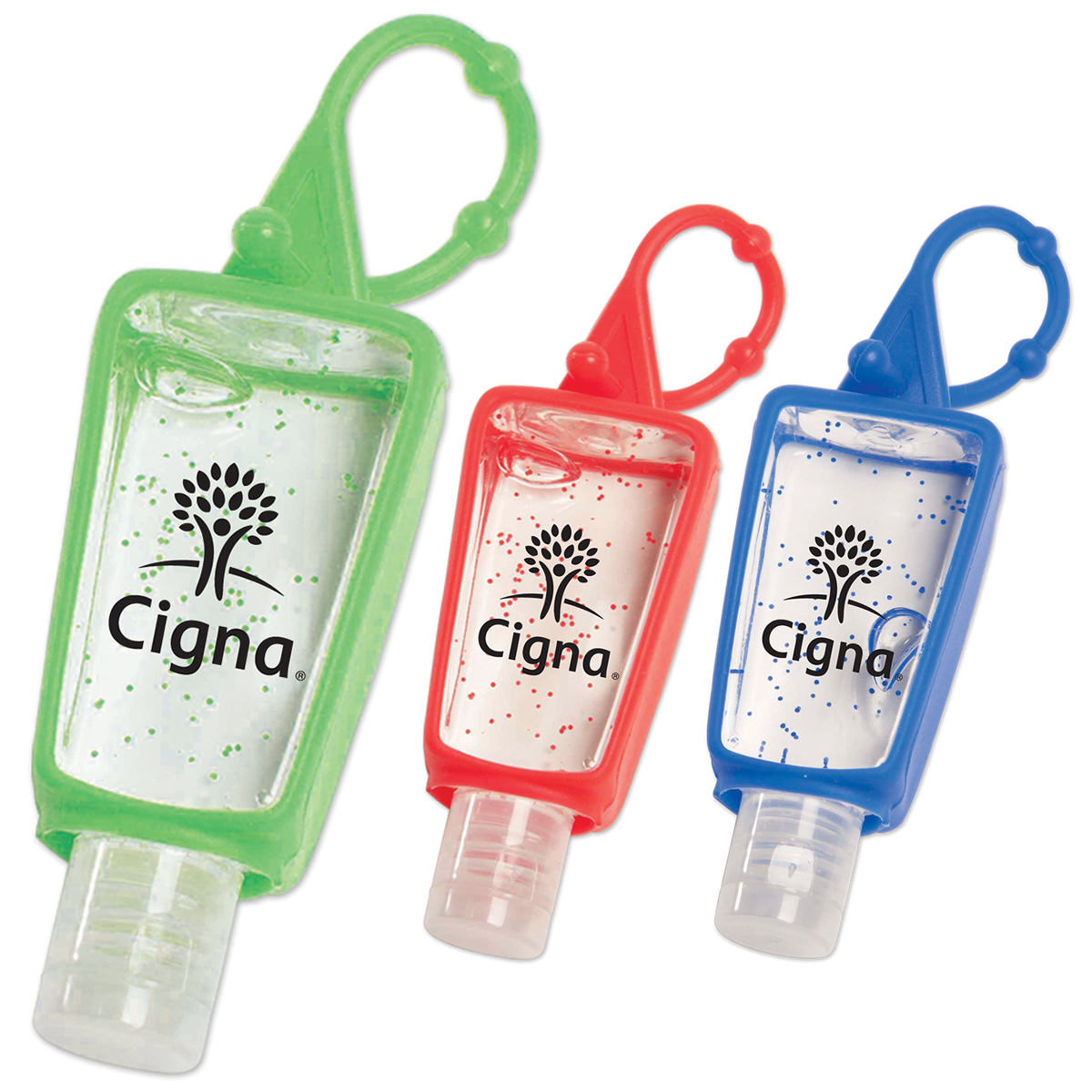 Great Promotional Health Advertising This Season: Promote your brand this fall by handing out that nice needy item of promotional hand sanitizer. Those icky germs are lurking around and it's about to be the peak of the sick season.
It's going to be fine, you can help everyone get prepared with our best health advertising promos. We have some great deals on our hand sanitizers! Most of our sanitizers are way under $2/each with your 1-Color free logo added with No Set Up Fees!
These custom health products will defiantly fit into the work budget and keep those at work working and not at home missing work that needs to be done. We have all different kinds and shapes depending on the space you have. From pocket size to some you keep in your bag and purse, to the kind you might like sitting on your desk.
For the nice convenience, pass some out that clip on their bag and gain easy visibility for your company. Most are 60% alcohol based and protect against those bad germs like bacteria, fungus, flu and virus. Stock up now for the flu season before it hits this year! With the busy time the fall/winter brings, you can help those have on hand this important health product by passing out personalized hand sanitizer.
You'll stress less when traveling by having sanitizer. Why? Because those germs are absolutely everywhere! At work, travel, home and play! And speaking of kids, it's hard to keep their hands washed at all times, but with your handy bottle of  imprinted hand sanitizer, it's the perfect next best thing! So thinking of what to promote your name with this fall/winter season? Promo hand sanitizer from The Executive Advertising will be the perfect seasonal giveaway for your company logo.
View our different kinds and shapes that fits your office needs here in our promotional health & personal care section on our website. And any other additional help or advise just contact our customer service and they'll be happy to help. So don't wait, get your business logo on these germ fighters and make your customers & employees happy and sick free.