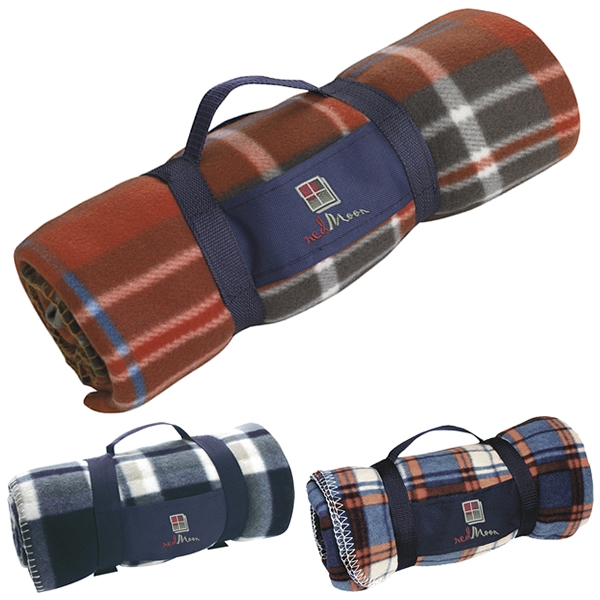 Warm Your Clients With Gifts Of Custom Blankets: Do you want to give the gift that keeps on giving happiness? The chill is in the air, but you can stay warm with our customized blankets. Your logo will sure be appreciated and remembered this winter when it's freezing outside.
You can provide gifts of personalized blankets to those this season that you know will be traveling in extra cold climates. Promotional blankets are always used every winter. I know I always need my throw or imprinted fleece blanket in the winter, because I stay cold and need to cover up!
Our embroidered blankets will make one of the best gifts you give this year! Look no further for the best company gift for your logo, it'll be right here at The Executive Advertising! We have the most fantastic and unique advertising gifts. We will give you the best idea for winter gifts!
It doesn't have to be the Christmas holiday to give the gift of custom blankets. Yes, winter will be around for more than 2 months, but blankets can be used year around! So you are looking for the gift of the season for your employees or practically anyone?
Make it are promotional warm blankets for your imprinted logo, they will love this useful, warm perfect gift! You will appreciate this the next time you're freezing, grab your cup of hot chocolate and your promo blanket from The Executive Advertising and cover up to warm and happiness. Happy Winter!!