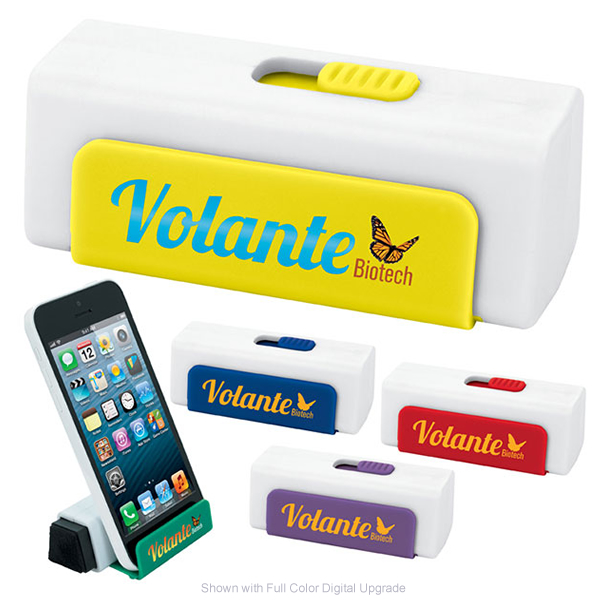 Clients Want Branded Phone Accessories: It's a fact that we're glued to our phones, well almost! They're very important to us and many uses to them. The iPhone can hold a whole lot more information than what phones use to do. So you want to stay connected to your clients all the time, then you probably want to get them personalized phone products.
We have all kinds of advertising phone accessories to get your promoting started. From our promotional phone cases, imprinted ear buds for listening to music, to custom iPhone stands. Your customers will love the new way to be connected to your advertising brand.
Not only do they need to remember your brand for future business, but to have much needed useful products to use on a daily basis. Advertising phone accessories will be at the top for best gifted promos by far to handout to your clients.
Everyone is making a switch to iPhone's these days, so get your name out there more this year with our customized phone accessories. Your logo will be seen several times a day with phone in hand. This is usually businesses first goal is to find the right product to advertise their name and keep the brand out there for years to come. You can do this easily with The Executive Advertising's promotional products, and maybe even consider personalized phone items first for your brand.
You'll see the reaction right away that your clients give you with our phone promos. We have new promotional phone products that they will love, like the custom phone cleaner stand keep your phone at a upright position on your desk and your screen cleaned all the time. We have so many great new branded phone accessories that you'll find the perfect marketing idea and unique promos for advertising your name and logo. Let this be the idea you need to handout advertising company gifts and free giveaways this year.