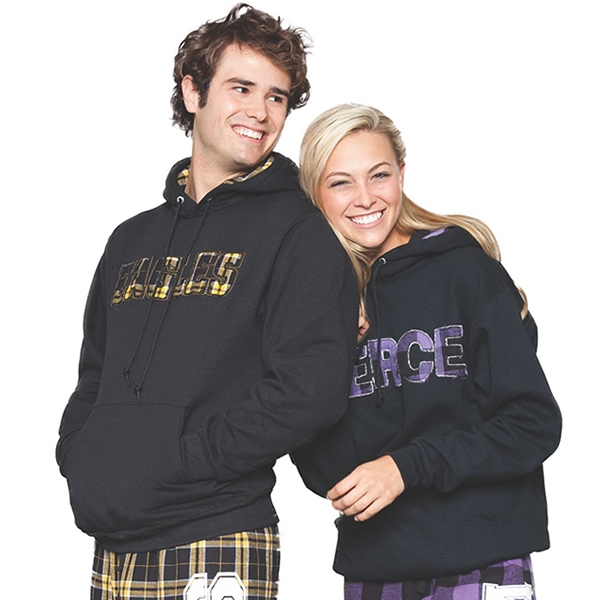 Show Your Team Spirit With Advertising Hoodies: It's not to late if you're looking for custom spirit wear shirts and hoodies, there is plenty of cold weather left and plenty of sports action at schools. Football may be over but we're just really getting into basketball season. Customized hoodies can be perfect for showing off your team name, just show your popular advertisement on our spiritwear.
Looking for new ideas this year to get the people outside of school to join in on the advertising of your school team? It's time to imprint on our colorful promotional sweatshirts and start cheering today! If you're a school and want a branded item to resale to the public and  also kids within the school, just contact our sales team here at The Executive Advertising and let us know how to customize your special school hoodies.
One of the easiest personalized apparel pieces to throw on in the winter time is custom hoodies and even better, their way more fun when they are customized with your favorite team name, logo, business name or special message. Get your message across and personalize our advertising sweatshirts for your new advertising techniques.
Our promotional Boxercraft sweatshirts come in 16 different colors for lots of different school colors. We are here to make your advertising school hoodies look perfect! And if you would like something other than a sweatshirt, just simply view our outstanding new branded apparel clothing choices. We hope that we just gave you a great school marketing idea for your school name and team mascot this year!