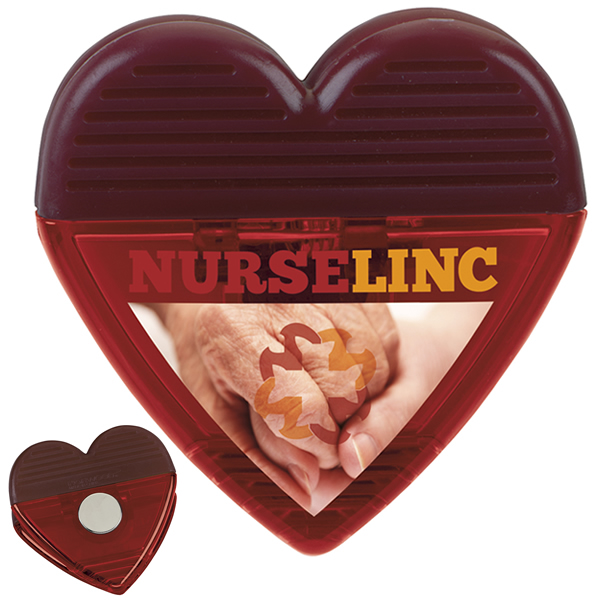 Celebrate Valentine's Day With Personalized Hearts: We all love the special day of Valentine's Day and its sweetness it brings! It only comes once a year, so remember those that are dear to you and that you love working with. It'll be very thoughtful to remember your employees and your clients on this special day with  personalized heart promos.
Imprint your company logo and show your sweetness on our nice selection of advertising hearts for those at the office this February 14, 2014. This is one of the biggest gift giving days of the year, that's why we have a pretty nice selection of  branded heart promos for your company name. We want your logo to defiantly be noticed on these gifts and giveaways and to show it with hearts!
Start thinking now on getting your orders in for Valentine's. View are special hearts and Valentine promos. Take advantage of your clients on this one day for sure on how much they mean to your business. They'll love the free colorful heart giveaways! Most businesses use Valentine's Day is a day of appreciation to their co-workers, so let this day shine and your logo shine with our fun and bright heart promos. Like, the promo heart sticky note holder, what a great gift to give on this day at the office, it'll always get the use it needs.
And like the customers they want to be remembered on this loveable day, so celebrate with them by handing out advertising heart shaped mints or a useful branded heart letter openers. You'll find that our prices are ready for this special occasion of Valentine's Day, because we know you have a lot of people to buy for! Valentine's can be simple but meaningful, it's not just for couples but for all kinds of special relationships. So having a special heart promo for Valentine's this year from The Executive Advertising with your imprinted logo will say a lot to everyone around!