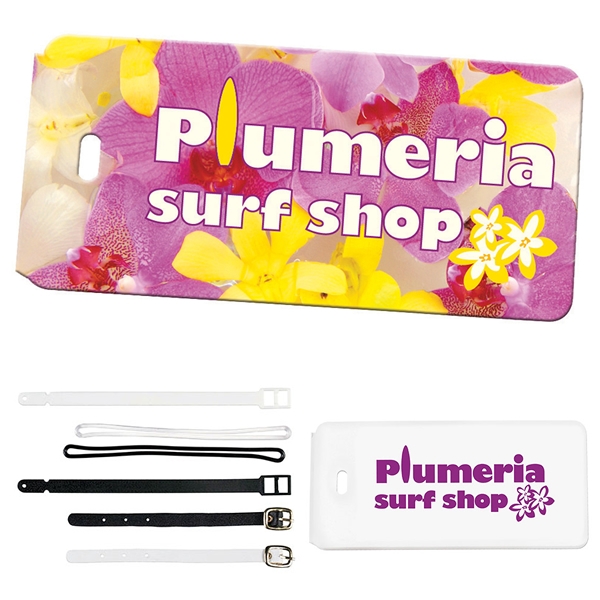 Gaining New Clients For 2015: Make it your top priorty this year and gain new clients for your business. It's after the holidays and you're thinking of traveling soon. A great time to take a trip or the perfect time for your companay to plan your business trip. Travel promos make a great marketing tool for your company. This will get your brand some major attention for the new year.
You can get a fresh new start to the new year when traveling with our branded advertising travel accessories. We have new promotional luggage tags for your brand that will get eye popping attention with our new advertising bright colors. Have your custom travel promos stocked for the last minute packers that probably forgot to pack everything.
They'll need to make a quick stop by the airport gift shop for some items, like the promotional lint brush because their pants got lint on them from the sweater in their suitcase. Another item you didn't stop to think about is custom hand sanitizer, the flu virus is on a rise all around and when you travel on a plane it's very hard to keep your hands clean all the time. So grab a logo bottle of sanitizer before boarding the plane for your flight.
So now where are you headed? This time of year, we all think about going somewhere warmer, so whether you're going to the beach, on a cruise, ski trip or your already planned business trip, The Executive Advertising has the best advertising travel products and personalized care promos that you can customize your logo for free and get your name out there for 2015! Your advertising name will be seen everywhere when you travel this year and no one will forget. Just add your message, logo, information or artwork.
So keep your brand visible this coming new year, make that one change to defiantly get noticed more than ever before, just take a trip and take your brand with you this time on our promotional travel items and get more free advertising out there. It'll be Spring in just a couple short months, so if you're looking for a springtime gift, consider handing out imprinted luggage tags to your clients, they will probably put it to use very soon and several times this year!