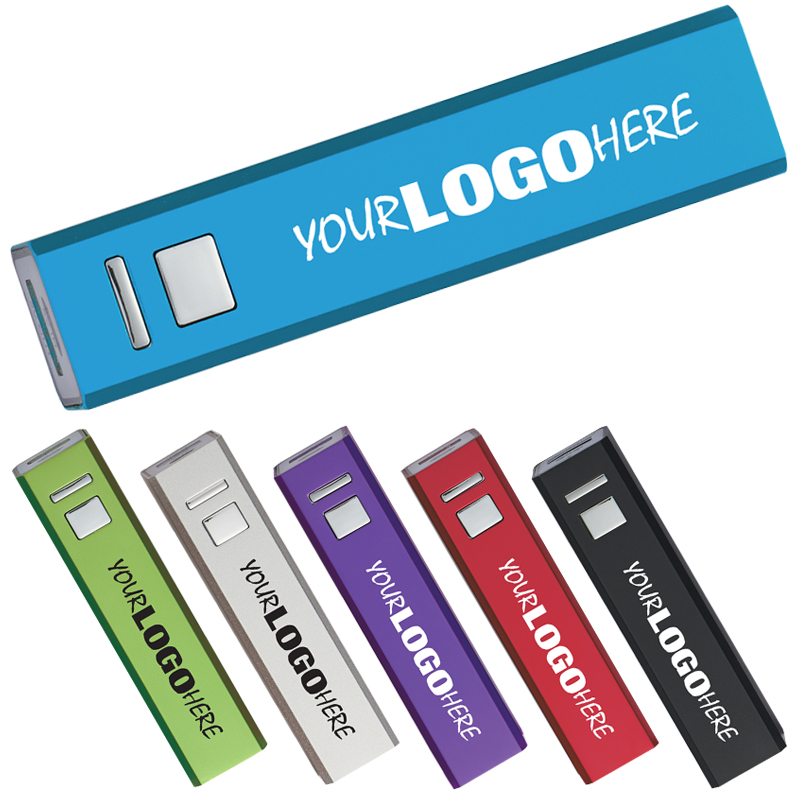 Personalize Their Phone Or Tablet: Customized Power Bank Chargers are the hottest business gifts going right now! They are a great marketing tool and keep our cell phones juiced up for us during the day! These are great to have around when you're at work or in the car and notice that your phone is going dead.
These advertising power banks are also great for tablets and ipads, keep these around on your desk, in your bag and purse, because they're the most convenient and popular in giving away business gifts right now! And even better their on SALE right now at The Executive Advertising for $8.99/each until 2/28/15!
These phone marketing promos are simply amazing 2200 mah battery, charges iphone's 4 & 5, iPod, smart phones, MP3 players, and more! White imprint color is only available with laser engraving. To have these personalized chargers in possession of your use all the time is such a remarkable life saver.
I'm pretty sure people don't want to be stuck without their phone. Say your running late to work, business meeting, doctor's appointment etc…and you need to call to let someone know you're running late, but your phone is dead, it won't be anymore when you order custom power bank chargers from us with your color free logo. Get the attention now of new clients and expose your logo with these fantastic chargers. I'm even pretty sure your employees would love one too! They'll be advertising the company name when they need to charge their phone as well!
Hand these fantastic chargers out as free personalized gifts and you'll have a customer for life! If you're looking for company gifts that will be useful to your clients, come with your free logo and for a great deal all at the same time? Then I would say, you have found the best gift idea for your logo here at The Executive Advertising!
Remember these imprinted power bank chargers are on sale till the end of February! So in that case, contact our sales team and they can assist you with any questions you may have on our promotional chargers. Snag this deal now for your company name and get your brand out there in the hands of potential new clients.