Playing The Customized Game Of Baggo And Cornhole: The game of cornhole also known as tailgate or bean bag toss is a lawn game in which players take turns throwing bags at a raised platform with a hole in the far end. A bag in the hole scores 1 point, there are eight bags to a set.
Personalized Baggo, the same rules for the cornhole bag toss apply to baggo, but the main difference is the boards. Cornhole boards are 4ft long and weigh a ton. Baggo is a foot shorter and a fraction of the weight. Imprinted cornhole can have a lot of variables, different wood, wood finishes and even different hole sizes. Baggo remains the same everytime.
Cornhole isn't going to be as easy to carry and pack away. Promotional Baggo is portable, packs up and carries like suitcase. Baggo is a great for all occasions, that is why you'll love it for your company gatherings. Baggo bean toss seems to be a organized game, has a dual built in a score keeper on each board.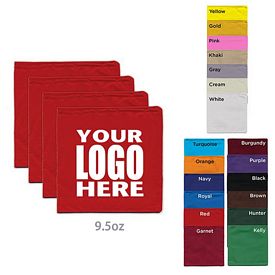 Customized baggo bags store neatly inside the game and to top it off, this comes with the option of your fully promotional logo. Create your design, photo or beautiful company logo on these personalized baggo bag sets. Imprinted bag sets come with advertising baggo accessories, like the baggo drink bag holder caddy with a light or no light. Need more bean bags? We have custom baggo bean bag sets (set of 8) and cornhole bag sets with your imprinted logo.
Do you want to replace your baggo graphic board over time? Then order promotional graphic replacements that are printed in full color. Advertise your company name, school, team or event. You get the full color printing on 2 graphics, artwork E-proof and set up for free! Spring is coming this month, every one looks forward to getting outdoors for sure. Companies will be planning their outdoor events and picnics, this is the perfect advertising company game idea around. Get all the co-workers together for a game of advertising baggo for some huge fun.