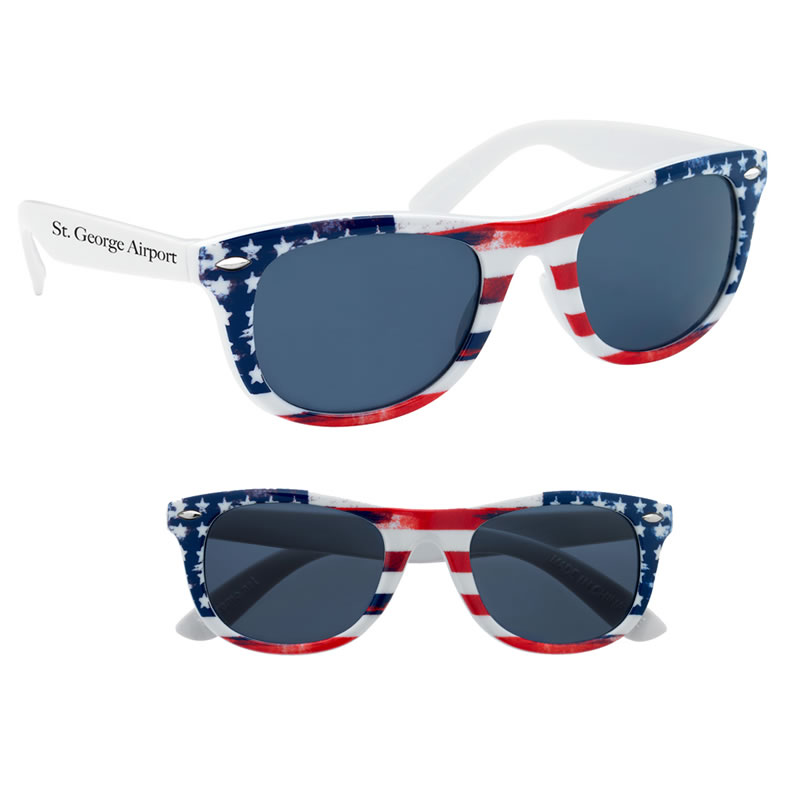 How Does Your Business Celebrate Patriotic Holidays?: Let's build your brand up by having promotional patriotic giveaways for your business name this year. We can be your #1 promotional company for patriotic advertising and gift giveaways!
Memorial Day and then the 4th of July will be here soon, order your red, white and blue promos for your advertising logo. Featured is our new personalized patriotic sunglasses they have the vintage look distressed American flag pattern, they'll be  perfect for passing out at your memorial day or independence day gatherings this year.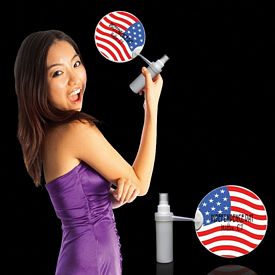 Anytime you need custom patriotic handouts for your business, their always available here at The Executive Advertising! We give you many options for flag promos for your brand. We have  lots of customized red, white and blue promotional ideas for your patriotic events this year. Just let us know how we can help you get started shopping! Patriotic holidays bring together large groups of people. Most popular things to do is having cookouts, going to festivals, shooting your own fireworks and going to a big firework show in your city.
Memorial and July 4th festivals will be perfect for those giving free gifts of advertising patriotic giveaways. Businesses will set up booths to advertise their company name and they can take advantage of the red, white and blue promos to customize their logo on for awesome holiday handouts. From the inventor of the battery operated misting fan comes our  new stars and stripes adorned Promotional American Flag Mist-R-Fan, a personal sized hand powered spray fan! Hot Summer says require a fun and easy way to cool down and this is the perfect product.
Our efficient 3.5 ounce pump bottle and over sized flexible plastic fan makes waiting in festival and concert lines almost a pleasure. Custom shaped fan blades are readily available. Assembly required. This will be another great idea for fun patriotic giveaways for your logo this year! So what are you waiting for, patriotic holidays are coming and your brand can get the easy advertising it needs with our promotional flag or patriotic products.
Everybody will love something for free and especially that it represents the patriotic holiday. If you need quick ideas grouped together to view, check out our patriotic advertising product board in Pinterest, just click here:
Patriotic pin board
and see all the advertising stars and stripes product ideas for your business name. Now let's celebrate America!!