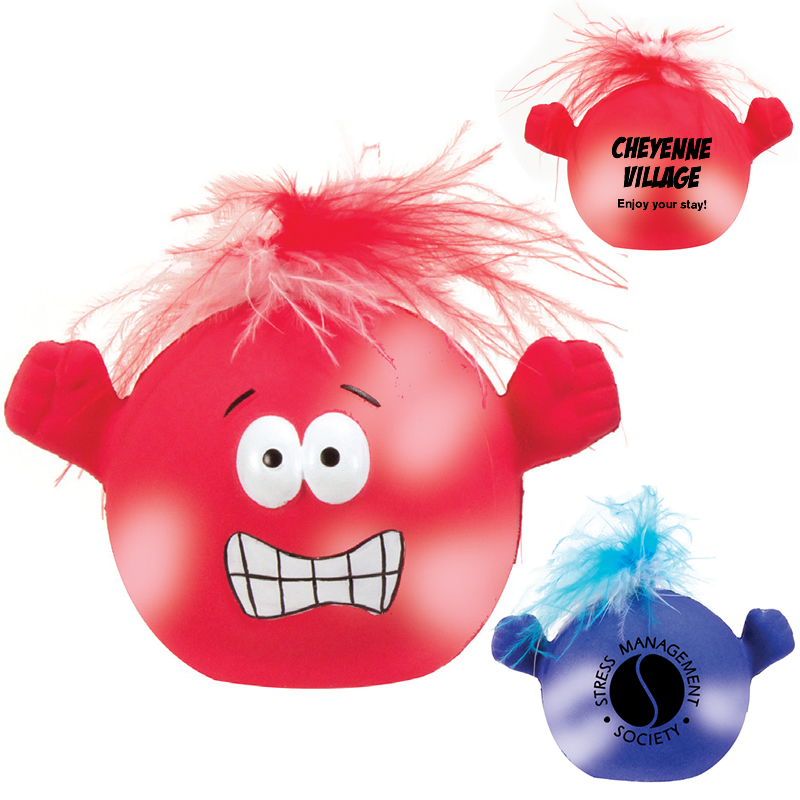 Personalized Stress Relievers Are Great Gifts Now: We all love this time of year, but the craziness of all the summer work load can bring all kind of stress, so help those out caught in the madness with promo stress relievers. There are different choices of promotional stress relievers for your advertising logo that will make heads turn and set the lighter mood right away.
To make the summer even more fun we have new advertising smiley face stress relievers for your customized business logo. Need a small gift idea now for your business? Our stress relievers will make perfect small gifts for your logo and are right in the company budget price. Make the lasting impression among co-workers, clients and other companies by giving the gift of custom stress balls anytime of the year!
If your company does employee gifts etc…these will be perfect for your business. Give the unique gifts of stress relievers why? We have a huge selection of stress relievers see our different shapes, colors and themes for eye catching gifts.
Our marketing themed stress relievers could represent the kind of occupation you work for. Advertise your logo on special personalized theme stress relievers and pass out to your clients for a sure remembrance. Add your company contact information for special keepsake to remember for future business. See we all can be stress free! Next time you feel overwhelmed at work about the papers piling up, just reach out and grab that advertising stress ball and sit back just for a few moments and you'll feel the relief it gives you. All your co-workers will want one for their desk too!
Whether your business is in pet services, dental, doctors, teachers or in the food industry we have your business throughout the whole year! Because let's face it, we're all probably faced with stress situations almost everyday. So look no further, imprint your name on our fantastic stress relievers with no set up fees.