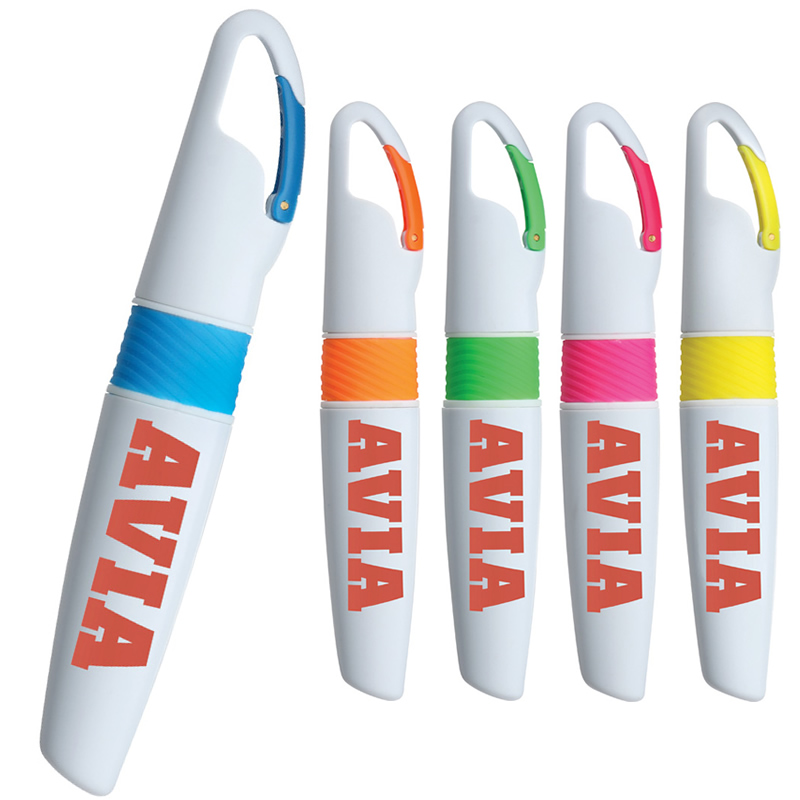 Pass Out Branded Highlighters To Start The New School Year: Personalized highlighters are a very popular item in schools and all offices. Our custom highlighters are perfect for handing out at conventions, meetings, trade shows and of course in schools. These advertising items will be perfect for stocking your university book store or selling in high schools.
Promotional highlighters are a must have in schools, so if they are required then get them customized with your school information, such as the school name, logo and more for free. Teachers and students need a great highlighter to use during class if needed and I bet that is most of the time.  At The Executive Advertising we have a huge and new variety of imprinted highlighters in all unique shapes and colors, even neon colors.
Conferences and meetings are usually held a couple times a month at most companies. Make our imprinted highlighters at the top of your list for your employees. Your brand will gain the exposure it needs when passing out useful highlighters at the office. Employees can highlight the important parts of notes and documents.
Our range of branded highlighters includes a variety of novelty highlighters, highlighter combos, and lots of choices of highlighter markers. Styles such as, a star, a flower and custom triangle highlighters would be great for young kids and teachers in their classrooms. Custom highlighters are already a low cost budget item for your business and adding your logo for free and no set up fees gives you the best deal for your brand.
Our logo highlighters will probably be a hot selling item with everyone going back to school! Get everyone the product they need to complete a task from reading to solving problems. All at the same time you'll be highlighting your brand for them to always remember. Just start by viewing our website for all the best highlighter choices around and contact us for any additional assistance on the perfect highlighter for your school or business this year.