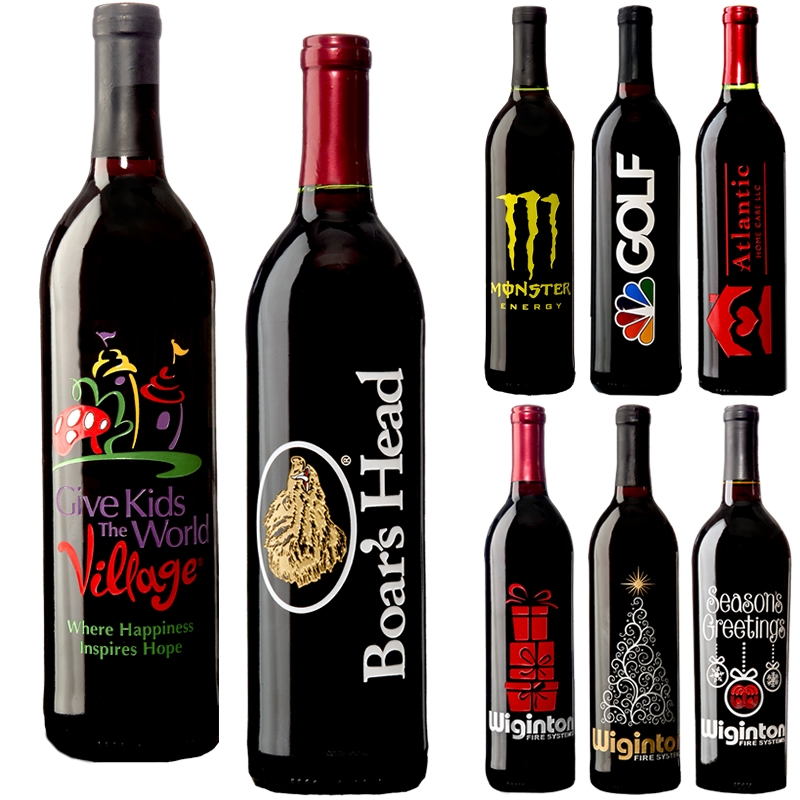 Need Company Holiday Gift Ideas? Our newly beautiful personalized etched glassware will make a fantastic holiday gift idea to all your valued clients! Get these lovely advertising etched bottles and glassware customized with your company name and logo.
Connect with your clients in a lasting way, because our custom etched glassware is beautifully designed and will show your brand in a new glowing way that customers won't forget!
Business owners will love our branded etched bottles and glassware just in time for the holidays. Take a look at these and they defiantly say thank you and you mean a lot! Your clients will enjoy their next bottle of wine from company gift giving this holiday season.
Promotional glassware can be laser engraved with your business logo, event details, or marketing phrase for a sure remembrance of your business for a long time to come. Whether in a wedding party,  holiday gift, corporate event, or personal events these elegant bottles will be a stand out gift among any others. Our promotional glassware products are suitable for any occasion.
We do not charge any setup fees, that way our clients can enjoy cost-efficient marketing strategies. Instead of spending money in the traditional way, dazzle your clients this year with a advertising bottle of wine with imprinted etched bottles or even remarkable and beautiful etched glassware. This is a marvelous way to wow your clients this holiday season. Make a step up this year and send out promotional etched bottles and glassware for the perfect memorable holiday gift idea!
If you need any other company advertising gift ideas this holiday season just view our website or contact our sales team here at The Executive Advertising for awesome gifts everyone will always remember with your advertising business name.