It's Wintertime! Do You Have Your Personalized Lip Balm? It's defiantly starting to feel more like Winter outside, so having those imprinted health products is a must right now! Custom lip balm or advertising chap stick should be in your pocket, purse or bag right now for smoother protected lips.
Here at The Executive Advertising it's so easy, we can customize your choice of lip balm for free and have them to you so quickly for the perfect free client gifts. Personalized lip balm come in different kinds of tubes and colors, they are sold in boutiques, hotels, spas, salons and all retail stores.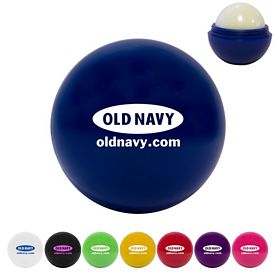 We have different flavors of branded chap stick such as mint, cherry, vanilla, tropical fruit and so much more. And a variety of colors can be chosen for the customized lip balm caddy like blue, black, yellow, green, pink, purple, red, salsa, white , orange etc.
Our logo lip balm is the perfect gift for anyone, a must have when traveling, employees will appreciate the needed gift with the flashing company logo! So don't wait till your lips are already chapped and hurting, order these cheap promos for everyone. Our custom lip balm starts as low as $0.59/each with of course the logo added for free. We have rounded and mini bullet lip balm choices, all advertising chap stick choices come in space saving ideas for everyone.
Branded lip balm & chap stick make the perfect gift year around because whether in the winter or the summer they protect your lips and stay in the minds of consumers with the imprinted business name and logo. If you need any assistance in choosing the perfect lip balm for your marketing needs just let us know here at The Executive Advertising and our sales team will be here and ready to help!