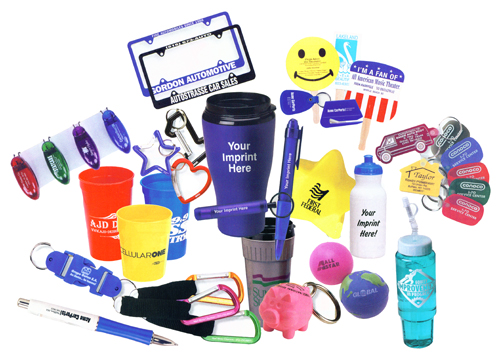 Gift Ideas For Employees and Clients: It's a new year so it's time to spread your name around again and deliver the message of your company information. You say you need promotional office ideas on a budget, so here at The Executive Advertising we have tons of marketing office promos on a cheap budget!  To get your year going for your business this year we want to show you some advertising ideas for your company name.
If you have a limited budget but want to handout office supplies to employees and clients then we can sure assist you with that, we have marketing promos that start as low as under $0.50/each and up! We want to show you some pretty cool custom office supplies for your brand that would be on a low budget, like these 5 promotional office ideas!
Promotional Magnets these are for sure a marketing tool that can be handed out or mailed to clients to show your business information, name and color logo. Clients can stick these to their refrigerators to have a business close to them to call when they need them. We have several choice advertising magnets under the $1 range for your free logo.
Custom Letter Openers these reach out on personal level to those that receive mail on a daily basis and have to open it! These make a perfect office gift and make opening mail so much easier. They come in fun different colors for your company logo. Advertising letter openers are so budget friendly and don't go to waste with it's daily opening mail strategy.
Imprinted Mouse Pads would be a great customized gift idea for all your employees for sure. Clients will also love the free gift, due to computer work on the job and needing a mouse pad anyway, it will make this a great gift idea with the business logo. These marketing tools can have a personal message to connect with everyone and even have the business information imprinted.
Personalized Pens Are probably the #1 marketing tool advertising for all businesses. When you advertise about your company, you probably want to handout pens with the logo first to everyone. Here at The Executive Advertising we have thousands of marketing pen choices. There are tons of different pen ideas, colors and shapes for your advertising logo. Customize your logo for free with no set up fees!
Customized Sticky Notes the personal note taker, that is probably on everyone's desk! There is to much to keep up with in a days time while at work. You need imprinted sticky notes for all your note taking and important reminders. This budget friendly item will be a fantastic idea to customize and handout to clients. Marketing sticky notes make the company name stand out and look stylish in the eyes of the consumers. Let us know how to customize your business sticky notes with your color logo.
And of course this is just a few ideas for promoting your brand this year! Our website is ready for you to view the thousands and thousands of promotional products for all your marketing ideas. When it comes to custom promos there are so many ways to advertise, you may be looking for special drinkware, keychains, stressballs and pen cups as well, we have it all to make an office complete and to complete your brand marketing this year!