It's Time For Customized March Madness Promos: Whose excited for March Madness and advertising basketball promos next month? Here at The Executive Advertising we want to get you ready for the big sporting event!You can customize our promotional basketball products with your business, school or team name for fun advertising handouts.
You can have some pretty fantastic parties with our custom themed basketball promos with your free logo with no set up fees, and it'll be a party that no one will forget with free basketball gifts! So get your bracket ready and come join the party!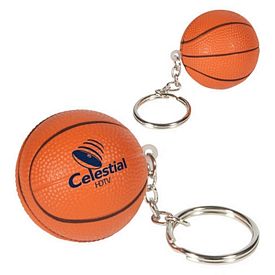 Start by imprinting some important party items with your name and logo, like our promotional t-shirts, for excellent eye viewing team spirit advertising! Now you're wondering what would complete your March Madness party?  To top the list it would be custom stadium cups, basketball theme stressballs, imprinted basketball clappers and that fun personalized mini basketball & hoop set for shooting hoops with your co-workers.
If you aren't having a party but just want to decorate and pass out free gifts to your clients then we have you covered. Clients will love  free promotional basketball keychains, basketball sticky notes or even a basketball duckie, all customized with your name and logo for fantastic company marketing and support for the love of the sport! So however you want to support March Madness this year, you can here with The Executive Advertising's basketball theme ideas!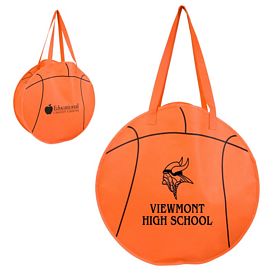 When you have a company party or pass out free basketball gifts with your business or school nameSchools will love basketball rally tote bags or even a logo basketball hacky sack with the school name, kids love free gifts for a special event going on. So let's get everyone excited about the games and your company when you brand basketball promos for March Madness for 2016!