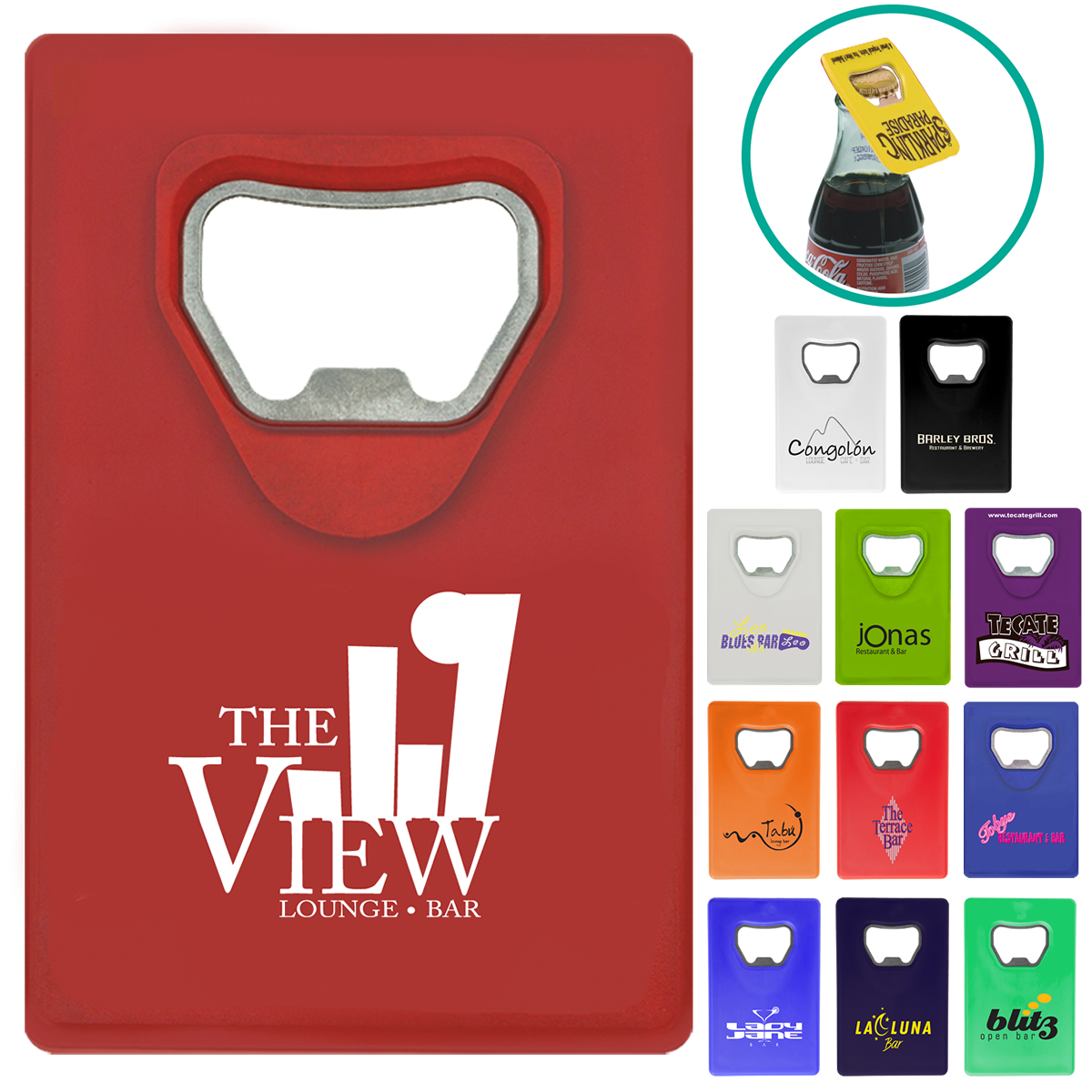 Give Your Name A Unique Look With Custom Bottle Openers: Something you need for your business name is promotional bottle openers. They are advertising items that are needed more times than you think! During summertime, there will be more long neck beer bottles being popped open than ever before.
You can promote your business with imprinted bottle openers, just view our different choices of advertising openers for your restaurant and sports bar. These also make great handouts at cookouts, reunions, weddings and big events.
Let me tell you how popular a personalized bottle opener can be at a wedding, well if you want something to remember the special day by and customize names and dates for a fun gift idea, then promo bottle openers are a hit!
Even the logo credit card bottle opener is very popular and even the best idea! Guests can use these on the spot and even take them home for future use. Our advertising bottle openers are so cost efficient, starting as low as $0.63/each, then add your free logo and no set up fees. So making a decision on summer giveaways, wedding gifts and business marketing ideas will be so easy when you purchase these branded bottle openers from us here at The Executive Advertising!
You'll catch the attention of potential clients with these colorful logo bottle openers and just look how easy these openers come off to be, they are quick and easy to operate, great on storage as they fit in wallets, pockets and purses. You can order a bulk of 250 and stock up on these #1 summer gift giveaways right now! We offer full color printing on our bottle openers if you are looking to do a full color design for your logo.
Make your wedding one to remember with these custom gift ideas of promo bottle openers. Maybe imprint a special message representing your wedding day! Just let us know how we can assist you with these branded openers and how to make them special for your gift giving.