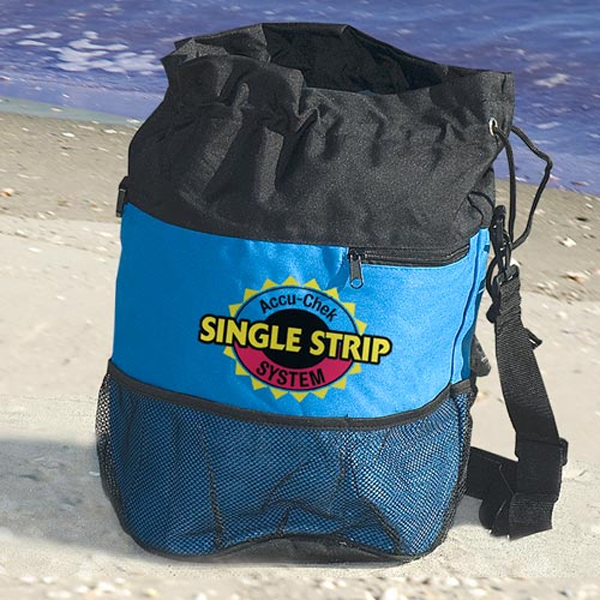 Beach Time With Custom Bags & Totes: Promotional tote bags can be used for so many reasons, but we feel in this case they'll possibility be used even more when people are headed to the beach! A personalized bag or beach tote with the business name will be a fantastic gift idea to clients. For some great examples of beach bag ideas, you could consider some of these ideas.
Custom vented carry beach bag is vented from causing any sand or dirt from getting trapped inside, made with PVC bottom and 600D, its going to come in royal, black and red colors and will be customized with your logo with no set up fees.
In addition we have imprinted cotton canvas tote bags, clear totes, jute totes and cooler bags all great for going to the beach! Maybe even camping, pool time and the lake. Vacations are going to be a success with our promo bag and totes.
Potential clients will wonder were you got your custom bag or tote with all those great storage areas. Our imprinted bags and totes will keep all your essentials together in one place, even with smaller compartment pockets, they will help keep smaller items stored easier and quicker to get too.
Our customized totes and bags are already a low wholesale price, so if you're looking for cool company handouts right now and in the summer, consider our different tote choices and budget bags for your free logo. You won't go wrong with colorful totes and logo cooler bags. These promos are an important part of summer and making your plans and vacations easier. There are promotional bags everywhere and used for so many reasons. In return potential clients will be checking out your colored company name. We wish everyone a Happy & Safe Memorial Day Weekend!