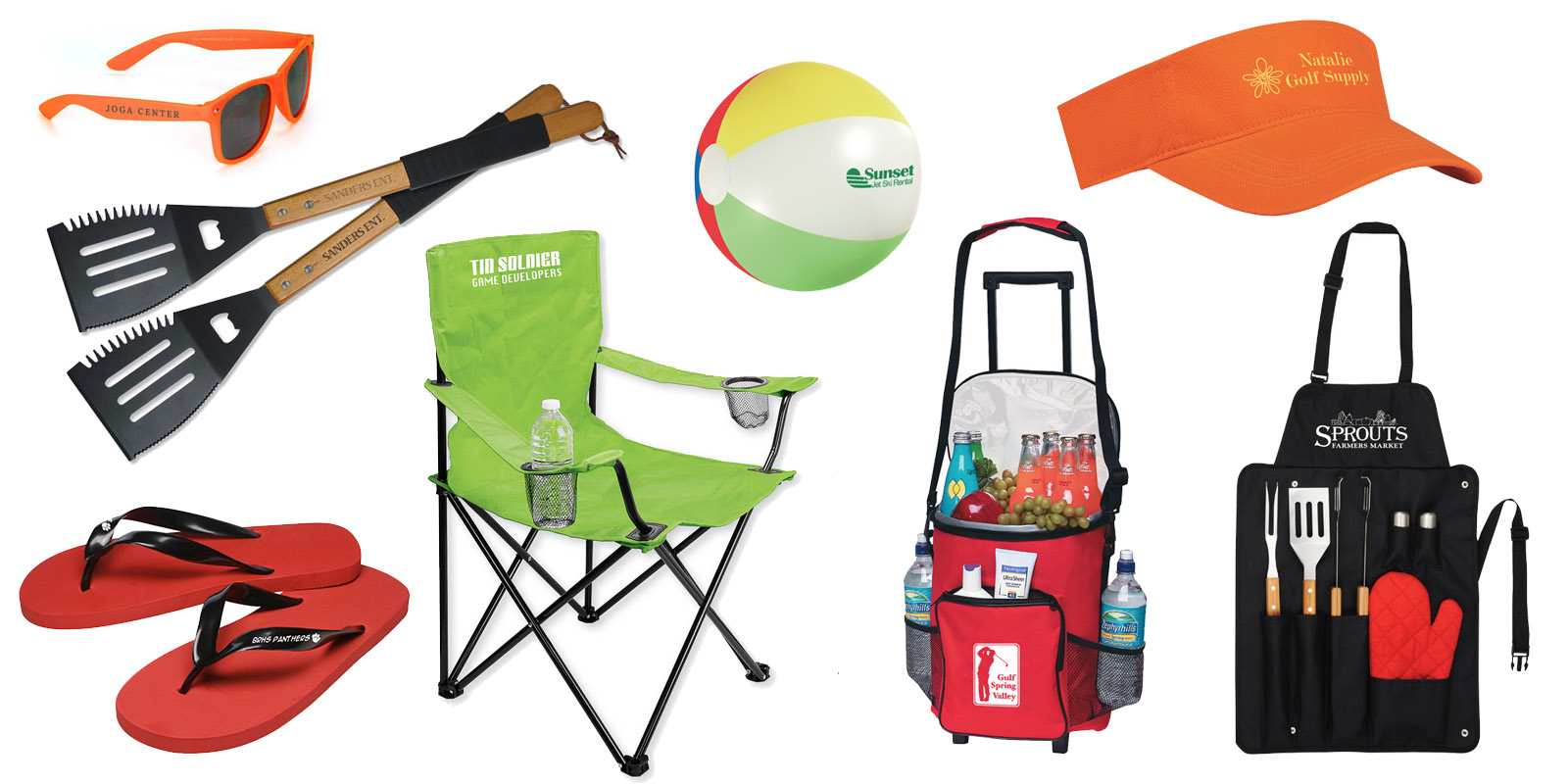 Check These Ideas Out For Hot Outdoor Advertising: With June brings several national holidays and observances through the month along with soon July 4th, so in this case promotional outdoor products will be used so much for these holidays and events. Flag day, first day of summer, sun safety week, great outdoors month and then independence day are all fun reasons to be outdoors and advertise this summer.
View our branded outdoor ideas for your business logo, like our imprinted flag fans, beach balls, sunscreen and sunglasses are just to name a few of the huge selection we have for outdoor marketing promos. You know you'll win with our custom outdoor products, because so many people are out during summertime. They look for those freebies handed out with company names to remember you by.
Personalized sunscreen is a must to have, put your logo on our branded sunscreen bottles for free and hand them out for free to your potential clients, you'll be promoting good health. These would be great for doctor offices, local pools, tanning salons and boutiques. You'll even find that several outdoor choices aren't just for summer they can be used year around, like ball giveaways, sunglasses and branded umbrellas.
So what are you looking for this summer? Need new outdoor giveaways? Take advantage and advertise your business name this summer, one of the most popular products to have right now is the custom sunglasses, so low cost in price and everybody loves them and all the hot color choices. All our outdoor items would be great for company picnics and barbecues. You want to get everyone together for a picnic, bbq or reunion and need some small advertising gift ideas? We got you covered with all our fantastic outdoor choices!
Consider our imprinted mini beach balls, Frisbee's, silicone bracelets, sunglasses and stress balls for giveaways to your employees. And don't forget promotional water bottles, one of the most important promos around, stay hydrated with our logo bottles. We're ready to work with your company or organization and make this an event to remember, just let us know here at The Executive Advertising how we can assist in making your summer event and outdoor advertising perfect!