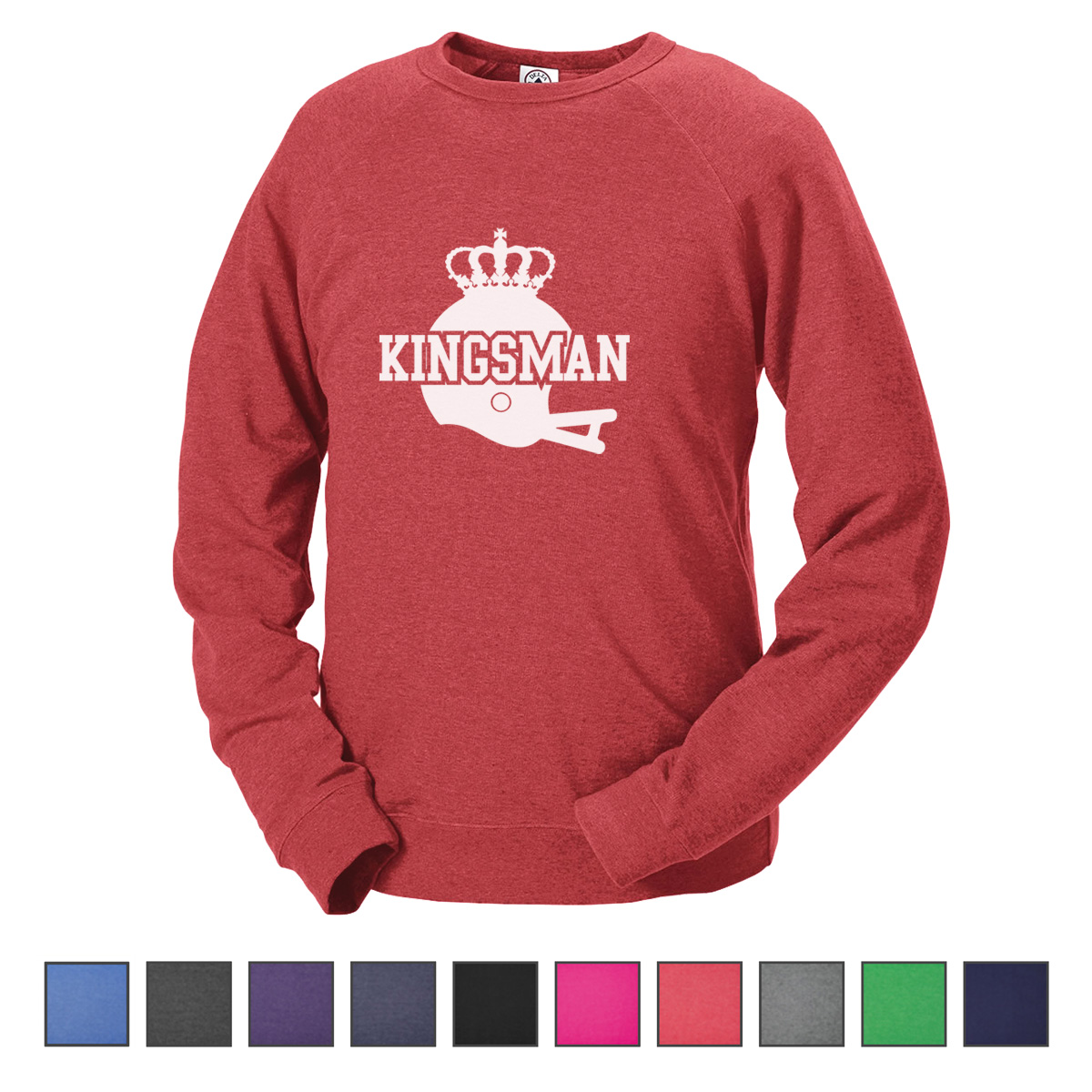 Stock Up For Fall With Personalized Sweatshirts: How can you boost your brand right now in the season? By customizing our promotional sweatshirts for your clients, students and employees at your company. You can customize them for resale at retail stores, advertise for spirit items and provide company clothing.
Here at Executive Advertising, we can help you get your advertising sweatshirts ready just the way you want them. However your sweatshirts may be used we'll help get your bulk ready and shipped to you on time! Let us imprint your logo for your sports team, school or company and everyone will be ready for the cooler weather.
With the low minimum order of sweatshirts, you'll get exactly how many you need and not hundreds leftover to not be used. We strive to provide you the best quality and offers in our clothing and sweatshirts. When you brand our sweatshirts, there are no set up fees and your 1-Color logo is free!
We have tons of sweatshirt styles, patterns and the color options are endless for your name and logo. We have new style sweatshirts coming in now for the season, just as the one in the picture, this is our new Delta Brand Adult Unisex French Terry Fleece Crew. This crew sweatshirt is an easy popular style for your advertising needs. We also have hoodie style and zipper style sweatshirts depending on the kind you want to market with!
So, don't wait till its freezing out, get your order of sweatshirts together now and wear them to the games, work or for comfort. Logo sweatshirts are the most comfortable pieces of clothing to put on in the cooler season. Just let us know how you want them imprinted and we'll get your stylish sweatshirts ready and to you on time.