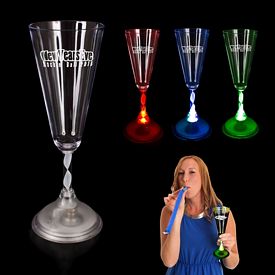 Here's To 2017 And New Promotional Ideas: Time to say so long to 2016 and welcome 2017 with new promotional ideas for your business! We hope everyone has a fantastic New Year with family and friends!
After the holidays your business will kick into full swing on new marketing ideas to promote your name. You'll be looking for our new custom products for your company handout ideas. Our awesome new promos with your branded name and logo will get you the attention you need in the new year.
Let's talk about some of the new ideas coming in, you"ll find our new items labeled "Just Added" on our website. A newly added promo that will get a lot of attention in 2017 is the imprinted Kan-Tastic Cooler with front pocket, add some style to your can cooler and keep small objects in the front pocket so you don't loose them.
Can coolers are used everywhere, like events, parties, pools, vacations and so much more. Keep your drink extra cold with this cooler sleeve. We have new logo pen styles for your company name, drinkware, office accessories and the list goes on for new items. Your 1-Color logo will be customized for free with No Set Up Fees! Our promos will be the best gift anyone can receive in the new year.
Our advertising promos are a great use for everyday life and conducting business just the way you need them. You can get every idea you need from Executive Advertising, we have the latest trending deals, over 20,000 ideas to look at for your very popular name and logo. Big companies win big with Executive Advertising's promo choices.
Our sales team is always ready to assist you in your bulk orders, your business is important, so you need products for always advertising and keeping your name going around. Cheers to the New Year of 2017, view teapromo.com for all the latest and greatest promotional products for your business. Get the best prices, styles, colors and shipping deals from us, we guarantee you won't shop anywhere else! Happy New Year!