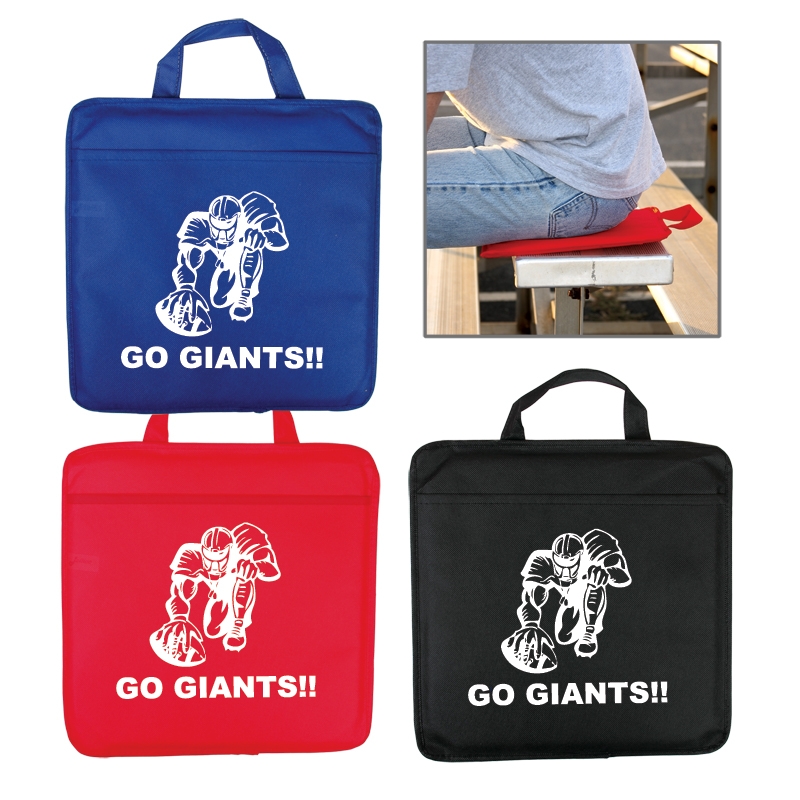 Personalized Relaxing Stadium Cushions: Football Season will be a lot more comfy with custom stadium cushions from Executive Advertising! Customize your business name or team on our seat cushions and insure quality of your branded name.
Our advertising cushions will be awesome giveaways and can be customized with No Set Up Fees! What better time to kick off football and baseball and promote your name with simply carrying a comfy cushion.
Our branded seat cushions come in a range of team and school colors. Make your time sitting on those bleachers and plastic seats worth your time. When you have to sit there for hours, these cushioned seats are going to be so useful!
So, let's all show the loyal fans this sports season how much you care in showing team pride and their comfort level, and customize stadium cushions or seats from us. Give them away or have for resale at College stadiums, high schools, ballparks and more. Let us know your team name or business and your special message, and all will be imprinted for Free!
See all varieties of seat cushions on our website, We offer a generous selection of styles that feature convenient traveling handles and even back support. Your brand deserves recognition for bringing convenience and comfort to any situation. So shop our promotional seats and cushions for your logo!