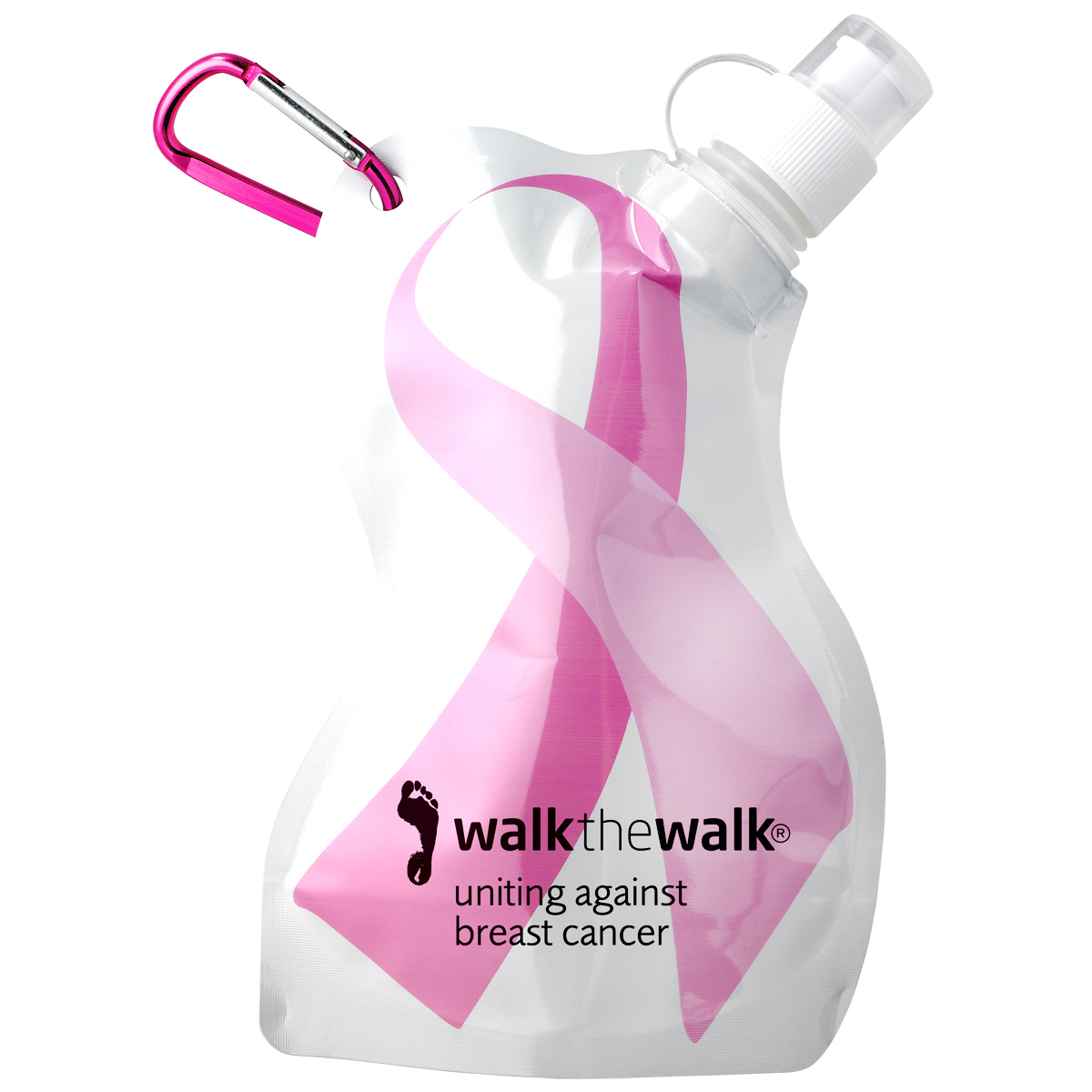 October Awareness Ideas 2017: Is your company planning a pink themed event for Breast Cancer Awareness Month? The whole month of October is dedicated to the prevention and cure of the breast cancer disease.
If you want to participate in helping strive for a cure, you'll want advertising pink awareness promos from The Executive Advertising!
We have new marketing ideas that you can pass out for the cause, the new logo breast cancer awareness 16 oz. flexi-bottle. The (473 ML) collapsible PE plastic water bottle with standard pink awareness ribbon halftone image on front, and pertinent use and cleaning information on back.
Push/pull screw-on drink through lid with removable cap and retainer strap. Includes pink carabiner, write-on area for personal identification. Meets FDA requirements and is Top-rack dishwasher safe. We also have awareness pens, water bottles, magnets, clips, bags and more. All would advertise and show the purpose of supporting Breast Cancer Awareness month!
We"ll customize the "Pink" promos you pick out the way you want them for free and send them quickly with no set up fees to your business! October is almost here so view our products and let us know how you want to promote your name during this very special month.