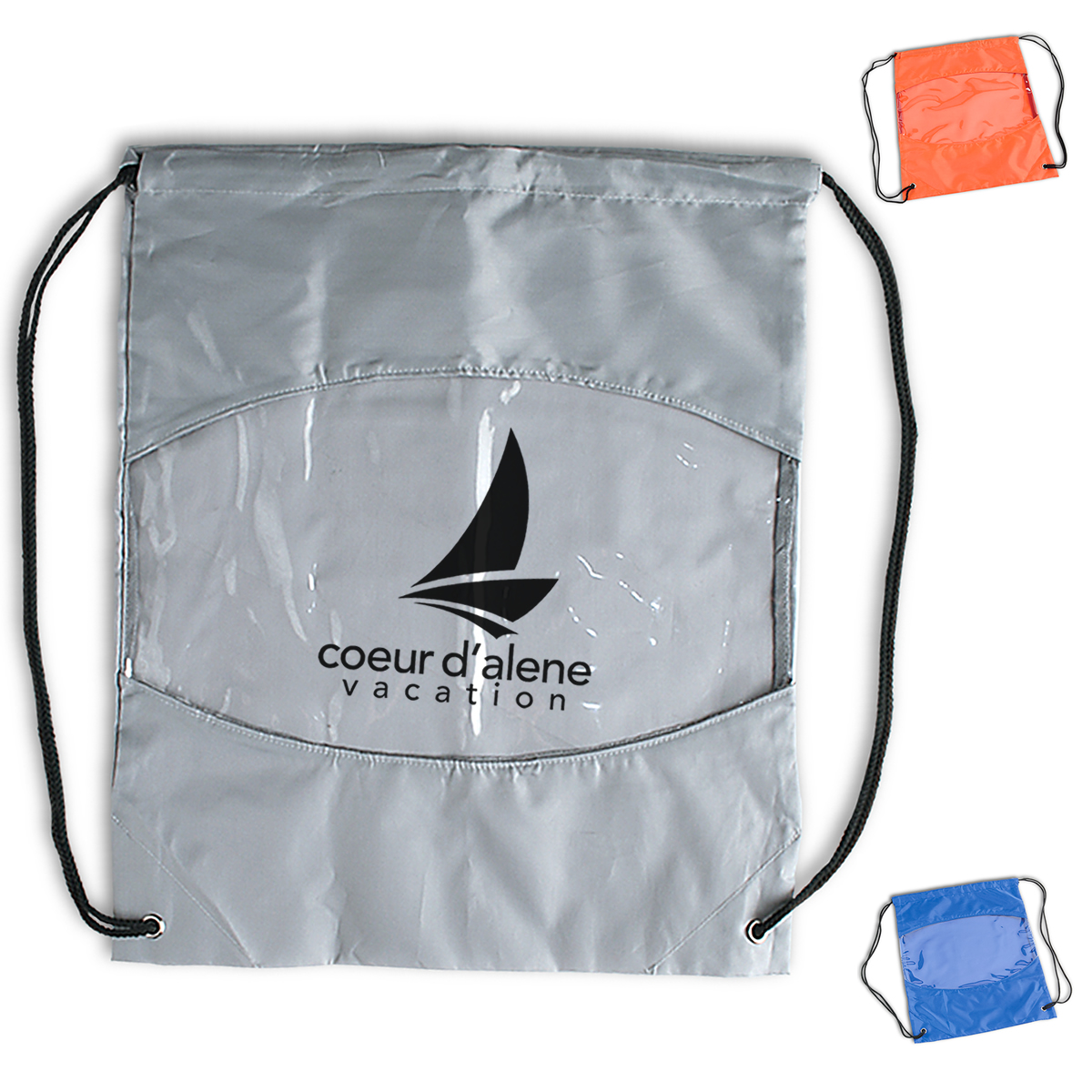 Increase Gym Membership With These New Ideas: When it comes to the new year and getting in shape, you'll want to defiantly get with Executive Advertising and see all of our promotional gym accessories.
You can increase gym membership just by having some of our new fantastic promos with your gym name. Add your gym info and logo for FREE with no set up fees to some of these branded ideas for your gym or fitness business.
Check out this new personalized clear view drawstring bag, 210D polyester cinch sack backpack with a water resistant coating. String shoulder straps on the backpack loop for quick-close drawstring top.
Imprint your gym information on the clear PVC safety window of this newly added product. Other gym accessories you might want in your bag would be, logo sports bottles, towels, gym card and more. Fitness centers are extra busy right now due to the holidays and the winter drag.
It's the best time to consider promoting your gym name, you can easily persuade new customers to come join now with some free handouts with the gym advertisement. Consider handing out these new sporty imprinted gym drawstring bags just for simply joining. Make this the year you meet the goals you set. Also give your business the boost it deserves and order a bulk of promotional products from Executive Advertising!