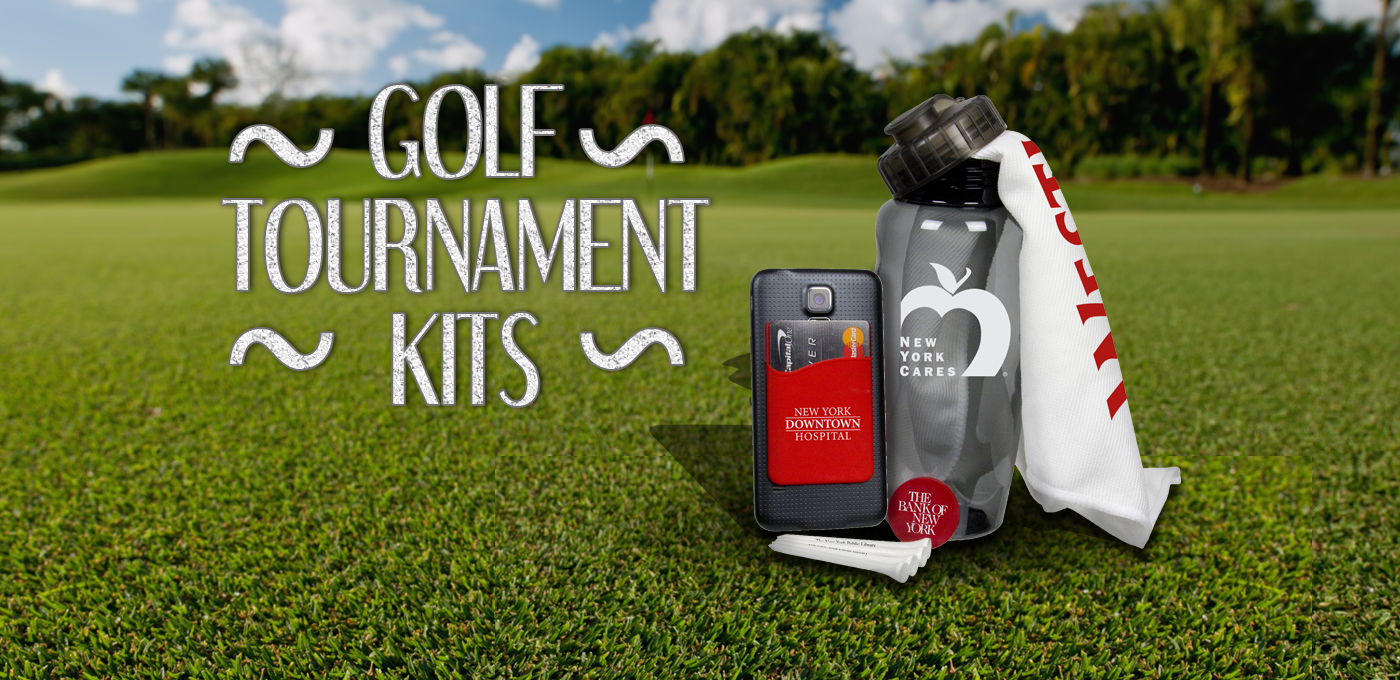 Personalized Golf Tournament Kits: Golf is swinging into full action and Executive Advertising is your one stop shop for custom golf products and accessories. Whether you're looking for promo golf balls, hats, imprinted golf tees or personalized golf towels, we're going to have what you need for your customized logo.
Check out some of our new advertising golf tournament kits to giveaway as custom business gifts to all your favorite clients. Another favorite is the promotional golf umbrella, don't be stuck out on the golf course when the rain showers come through. Our marketing golf umbrellas are awesome advertising tools.
Your company can have a fun and productive way to raise money for a charity or organization, a golf tournament can provide the perfect fundraising platform. You'll need to invite people to the event, advertise all about the tournament and then to keep the memories of the event, you can customize products with your company name and logo from Executive Advertising.
Let us get your marketing golf promos ready for the big event, we'll have all decided branded items to you on time. People love receiving free gifts and this is the ultimate way to promote your advertising name. Like any of our personalized water bottle choices, lots of different shapes and colors for your name.
You're going to want to shop our golf products section for your tournaments, charity events and golf clubs, this can be a summer and year to remember. Your 1-Color free logo will be imprinted for free with no set up fees. We also have the name brands you're looking for in the golf polos, hats, bags, golf balls and more. Shop our Nike, Under Armour and other brands to complete your event buying.
So when you're thinking of your clients and giving them a gift to remember, consider our imprinted golf kits, these are executive gifts with a few small gifts inside a big gift, and of course decorated with your company info. Let us know how to help you get ready for your tournament, we can create the perfect event with our branded golf products.