Give Smart Gifts Of Personalized Sunglasses: Promotional Sunglasses are just plain awesome! Everywhere we go these days we're seeing so many different styles and colors of sunglasses. But only one kind has the best promoting factor for your business.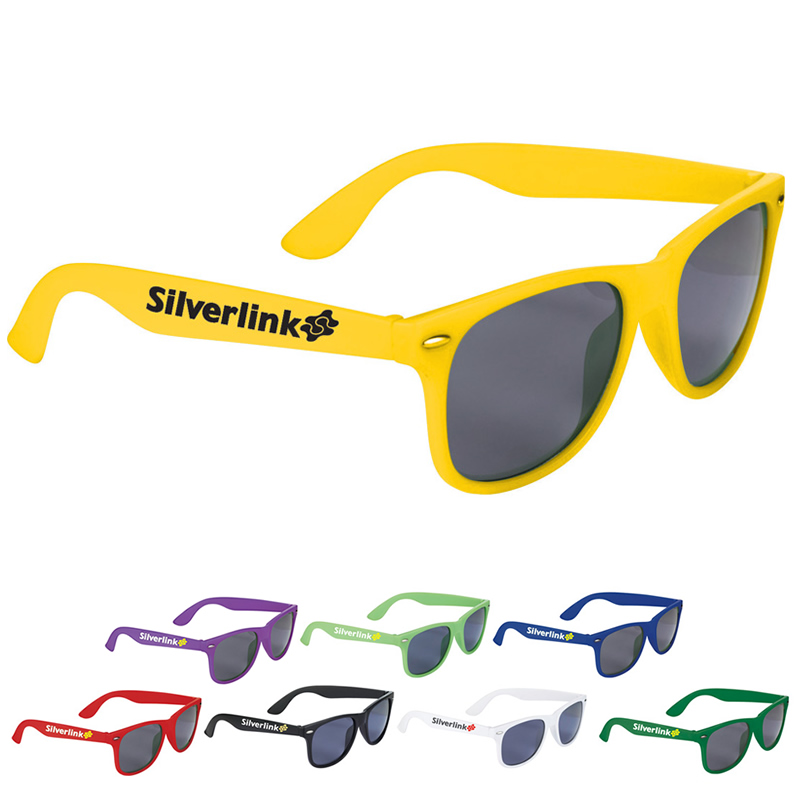 When you order customized sunglasses from us here at Executive Advertising, we're going to personalize them on both sunglass arms with your 1-Color Free Logo and No Set Up Fees.
Promo sunglasses make awesome summertime gifts for any business, wedding, summer parties and more. The cost of branded sunglasses are amazing, very low cost, so super spending on your business budget.
Imprinted sunglasses are so cool for sporting events, track teams, soccer, baseball, traveling etc…Customize your team name and pass them out to all the screaming fans on the sideline, they'll love wearing our shades this summer.
I shouldn't have to tell you how awesome and cool sunglasses are, everybody wears them! Order your bulk of logo shades and stock up for summer now! Summertime could be the happiest time of the year, promote your brand on advertising sunglasses, because everyone will see them.
So if you're looking for a trendy idea to handout with the business logo, promotional sunglasses in lots of different color choices will be your favorite idea now, let us get a bulk of them ready with your advertising logo and will have your shades to you in a flash!