Custom Patriotic Promos: Several patriotic holidays will be coming up, this is a time to honor those in service personal, served and been laid to rest. It's a perfect time to promote your brand with our custom patriotic products. We have some ideas for you and making your event a memorable one.
Some pretty cool ideas for your company name will be in red, white and blue. These certain ideas will attract the attention of consumers such as our promotional stress reliever stars, flag keychains, and the very popular patriotic beach ball.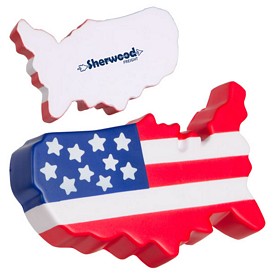 With our low price guarantee, you can order the bulk of logo patriotic items you need for a great price. Pass out these advertising promos with your 1-color free logo and no set up fees.
June 14th is also flag day, so get your orders in for all these patriotic holidays, stock up on these red, white and blue promos and watch your brand soar the rest of year! Some other ideas for your events and parties are rubber ducks, pens, balloons, hats and more. Independence day and labor day all coming up and you'll love our ideas for your name and logo.
One easy promo idea for an awesome budget price is our personalized american flag fan, pass these out and keep cool while waving your brand around. We hope everyone enjoys their memorial day weekend and upcoming summer and holidays. Let Executive Advertising help you get ready for all your parties and events and customizing your color logo on our awesome patriotic promos.