Get Ready For Back To School & Promos: Almost back to school and college in a few weeks, stock up on our school promotions and ideas. We'll show you some specials for heading back soon!
Here at Executive Advertising, we have tons of promotional products that are used for school promotions and supplies.
Our advertising supplies such as custom pencils, pens, notepads, scissors, cases, bags and more are used all during the school year and beyond.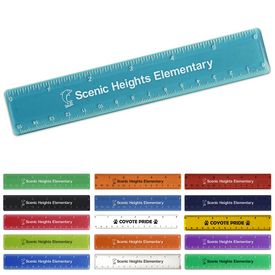 Kids love personalized school stuff and showing off school spirit, customize our school ideas with your 1-Color free logo and no set up fees! Stock up on logo supplies that are needed the first day for your school and classroom.
Schools can have some awesome giveaways when school is back in session, imprint drawstring bags and promo water bottles with the school name or special message. Hand out items to everyone, have a special contest or fundraiser where the kids win the branded items for prizes.
Have a fantastic year when school goes back, show spirit and advertise your school name all year through! Let us know here at Executive Advertising how to personalize your bulk order of school items, we'll get them ready and to you before school starts in a few weeks. And remember we'll customize everything for free!