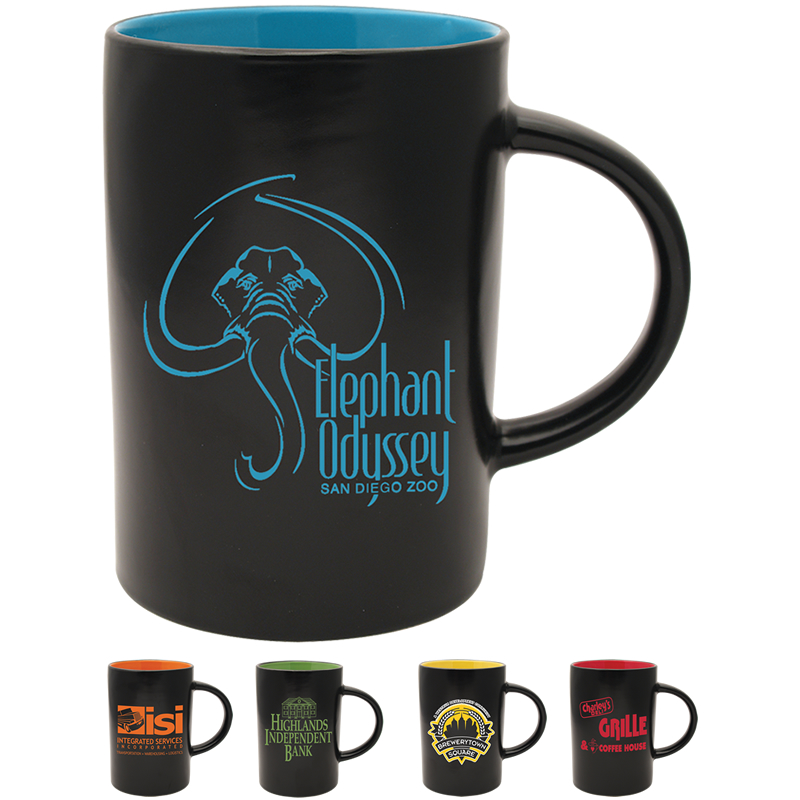 Give The Gift Of Personalized Coffee Mugs: If you're looking for a perfect gift with your company name on it, the promotional mug is wise and affordable. When you have a world full of coffee drinkers, you'll be displaying your logo everywhere.
Custom coffee mugs are generally used by restaurants, gift shops, pubs, coffee shops, specialty shops, businesses, corporations, etc. You want to purchase items that are useful to your customers, and the advertising coffee mug may be a top choice.
Presenting simple corporate gifts is a substantial way to establish your company's existence in the market. We have amazing imprinted coffee mugs for your decorated logo, of course never any set up fees.
We have a variety of different custom mugs for your business name, view our colors and designs for your next company gift! One of the most popular marketing mugs is the logo Hampton mug, available with a free artwork or imprint of your business logo.
In most cases you start your day with a promotional coffee mug, continue at work with maybe another cup. So ordering personalized coffee mugs for your clients is the best thought right now for passing out for business gifts, let us know how to design your mugs and let's get them ready for an awesome gift before the end of the year!