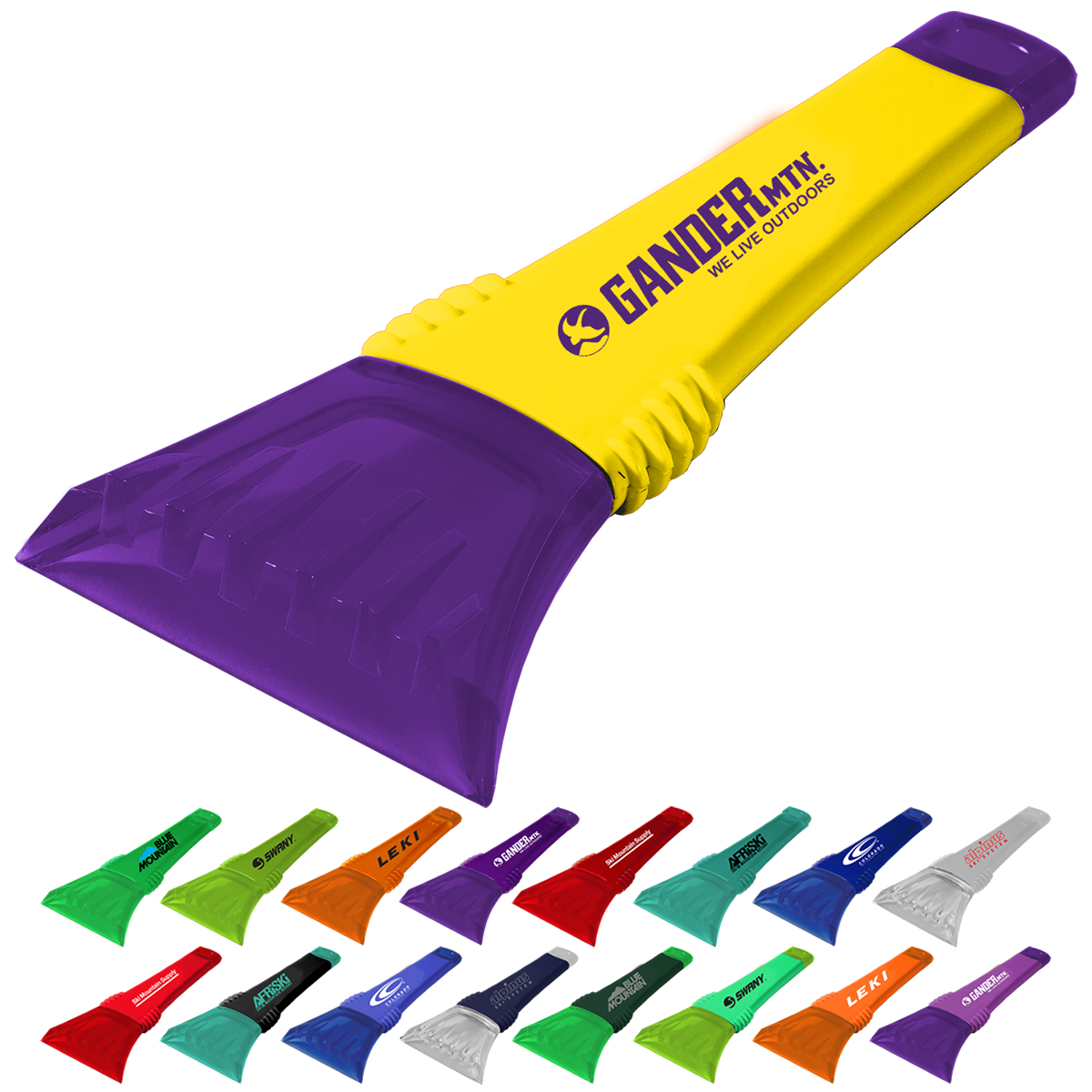 Promotional Ice Scrapers are an awesome way to promote your business, and why now? They are a necessity during winter that you need! You can scrape off the competition and spread your company logo with our custom ice scrapers.
Imprinted ice scrapers save clients a ton of time on cold frosty mornings. Flash your business logo and clean your windshield in quick time.
Our customized ice scrapers come in lots of shapes, sizes and colors and will be decorated for free with your 1-color logo. Our marketing scrapers are budget friendly for your company wallet and will deliver to you quickly!
View our scrapers, they come with long or short handles, extendable or non-extendable mechanisms, and with or without viper blades and visor clips. Let us know how to get your advertising winter gifts ready and imprinted with your logo and business information.
Now is the time to get these winter promos ready and pass them out to your clients, they'll fit in your car, trunk or even your desk at work! Cold temps are here and lots of frost, ice and snow are on the way, so let's get custom scrapers ready from Executive Advertising!