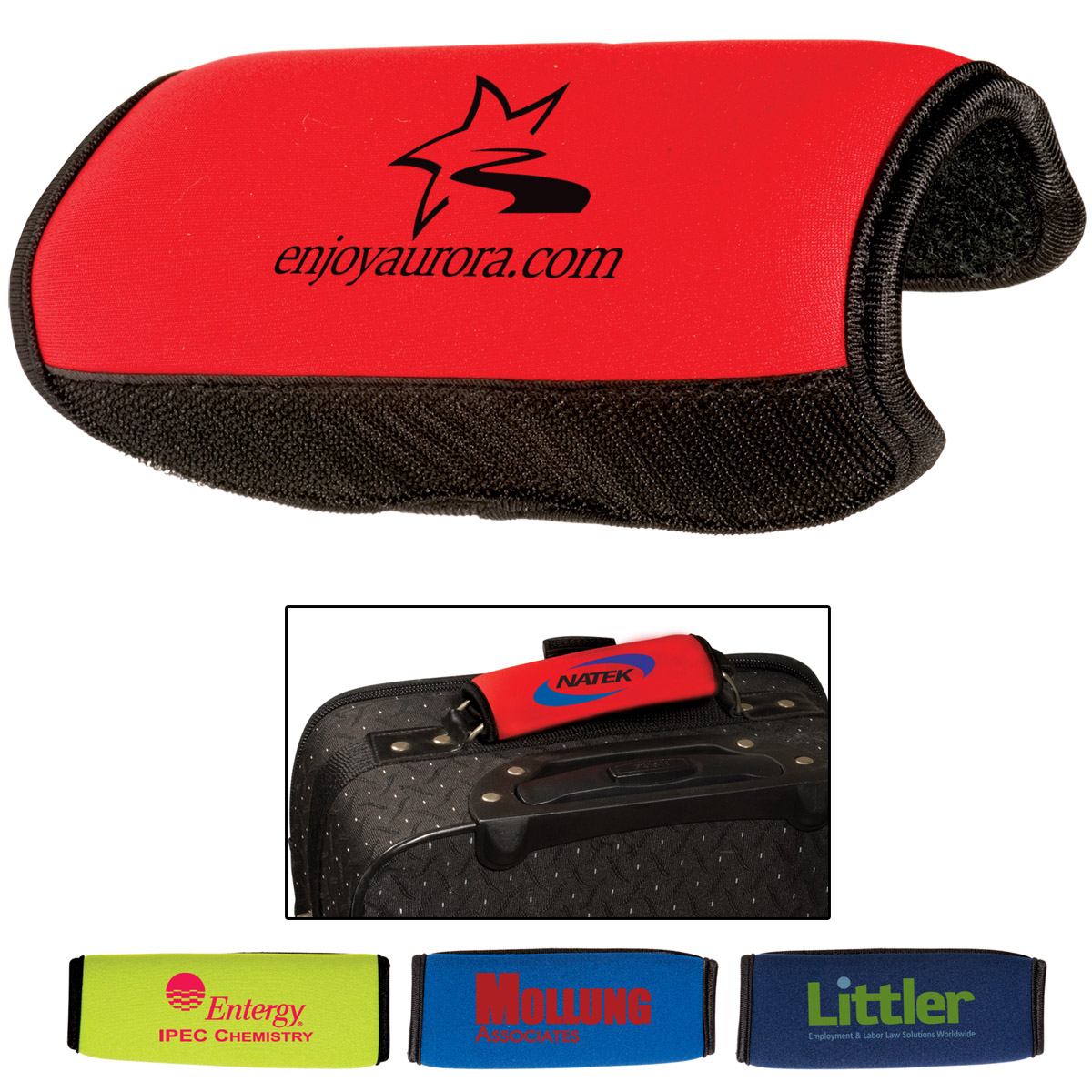 Logo luggage tags are a very popular way to promote one's business. With our customized luggage tags, your company name and information will constantly be in the spotlight.
Our new promotional neoprene luggage handle wraps are great imprinted luggage spotters, they're perfect for your company brand and you'll be able to spot your luggage quickly, so you can get going faster. No need in standing around waiting when you'll spot your fast with our bright colored spotters.
Promotional luggage tags, with no setup fees, are affordable advertising products that are very durably made. We offer promotional bag tags in a wide range of materials, colors and designs, that are sure to please your customers.
Nowadays, logo bag tags have become an accessory for daily use. People carrying backpacks, sports bags, and laptop bags can also personalize their items by attaching the branded luggage tags to it.
At Executive Advertising we'll get your luggage tags ready quickly and decorate them with your 1-Color Free Logo with no set up fees. If you're looking for company giveaways, this is a smart promo to handout, lots of people we'll be looking to book their trips for spring and summer starting now!
Order your bulk of advertising luggage spotters and tags for trade shows and events this year, you can kick spring off with the right company promo idea. Let us know how to customize your luggage tags and spotters with your business name and logo.