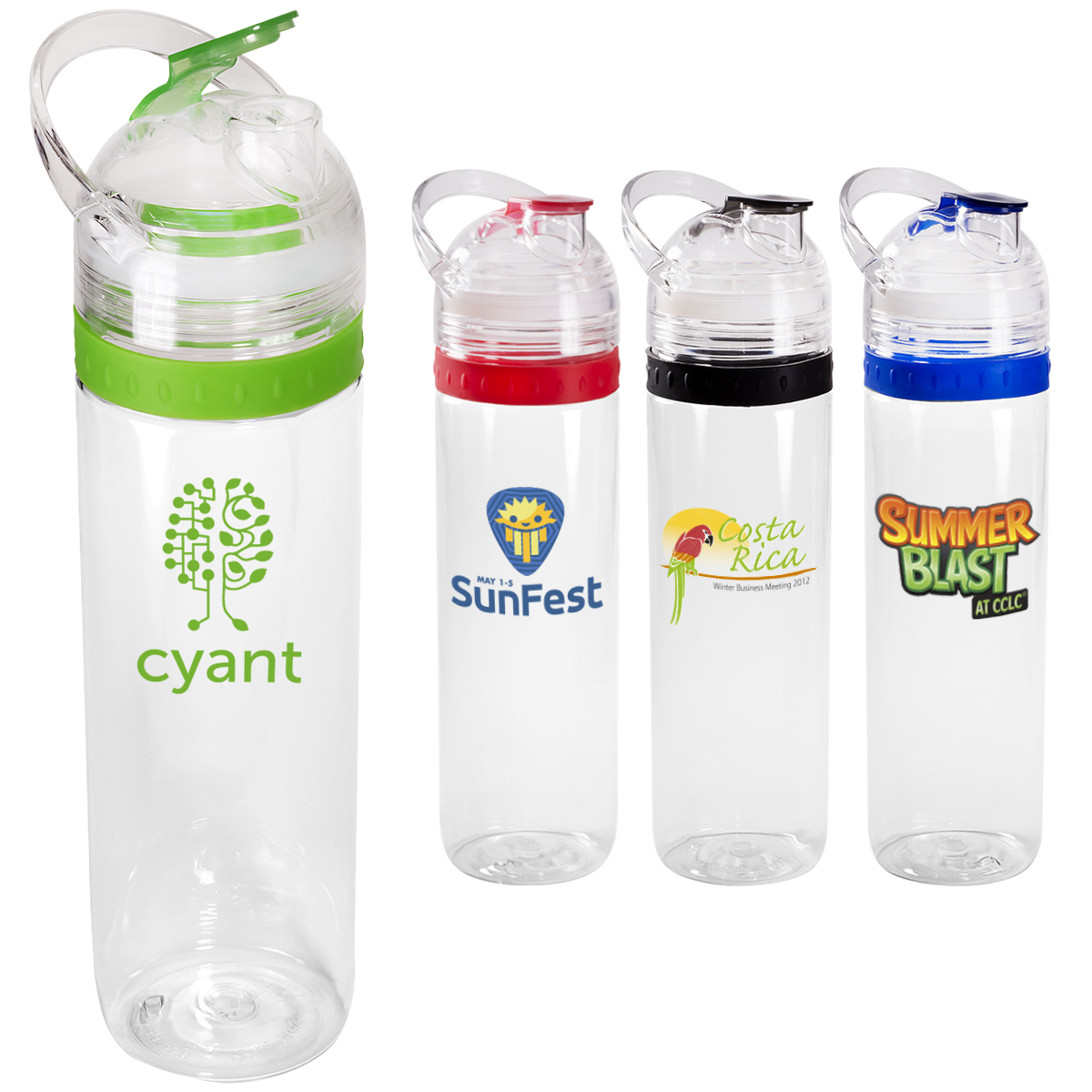 Promotional Water Bottles: The weather is warming up, time to find the perfect promotional gift to handout to employees and other potential clients. Imprinted water bottles will be just that, a perfect summer gift.
These bottles will hold the freshest cold water and expose your branded company logo all at the same time. The branded water bottle comes with silicone accent band and are BPA Free.
Hand wash only.
Not dishwasher safe or microwaveable.
These are cool and trendy water bottles are flip top and can be customized with your 1-Color Free Logo with no set up fees. Schools, Churches, Camps and more will love these new bottles.
Personalized water bottles are the perfect reusable gift that you'll need over and over again, so that means your business name is seen over and over again. No more branded grocery store plastic water bottles, enjoy Executive Advertising's many water bottle choices.
Maybe even consider this clear trendy imprinted Tritan traveler water bottle that will show your large 1-Color Logo right in the middle on the front of the bottle. Summer just got refreshed again and again with these large sized bottles for filling up water.
How do you want your promotional water bottles customized? Just let us know here for your artwork ideas and we'll get your bulk of bottles ready and shipped to you on time. And of course everything will be branded just the way you want them. Time to get ready for summer and gift your employees with a useful memorable gift that they can always use!