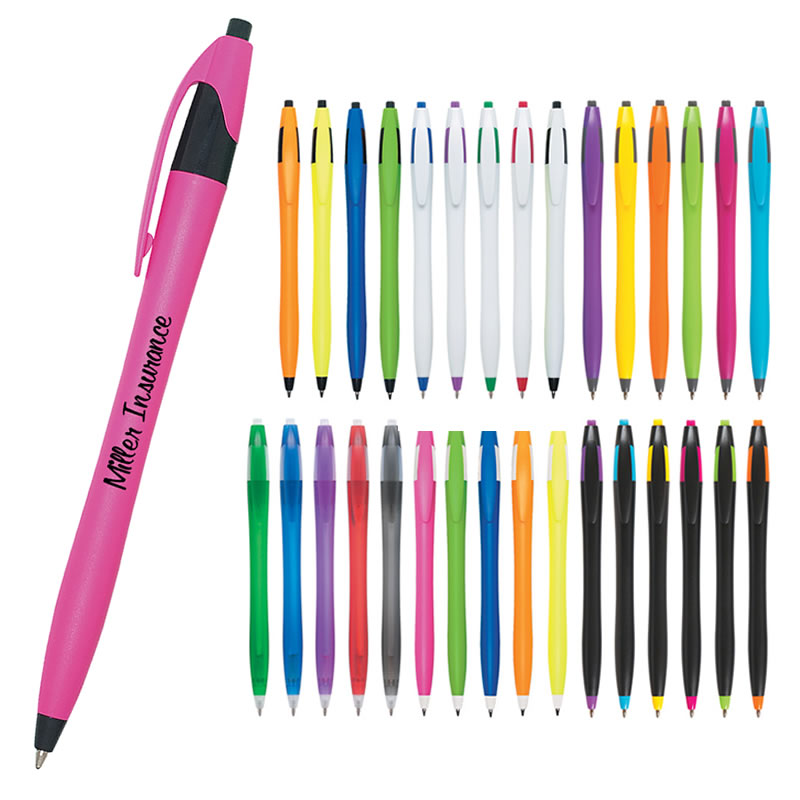 Promote Your Brand With Clicker Pens: Pick out your favorite promotional pen for your business name! What's your favorite exterior color choice of pen? Or what kind of pen do you prefer?Absolutely so many choices of advertising pens it's crazy! Lots of designs, shapes and color combos for everyone's taste.
One of the most popular items there is at any business are the promotional pens! Business name and logo imprinted on any pen for FREE! If your company represents a certain color just let us know! Also add a message to your pen choice. Just check out all of our choices of custom pens! Customers will love receiving Free pen giveaways.
View some of these different choices for your office logo today! Lots of NEW clicker pen choices in our 2012 Showcase! Like the promotional paper mate ink joy pen, looking for a stylish thinner clicker pen? Combination of the best quality of ballpoint and gel technologies. They're $0.49 each and have lots of vivid & fun color choices!
Fast drying to avoid messy smearing! Or maybe a fatter grip clicker pen, the promotional tahoe pen $0.39 each, great rubber grip, comfort and control plunge action for comfortable writing. Lots of color combinations that you would be looking for! If you're looking for maybe a more nicer clicker pen at the office, consider the imprinted gel Uniball pen $2.79 each, a incredible smooth pen that produces vibrant lines.
Has a sleek design with modern metallic sheen. Its uni super ink will protect against check and document fraud. Check out the longer lasting clicker pen, customized parker jotter ballpoint pen $3.99 each! The jotter is always a wise choice of reliability and durability. Exterior two tone colors and can be imprinted in multi colors. So take a look and see which clicker pen might fit your taste for the office!