Personalized Promos Everyone Needs Now: With all the craziness going on, let's think of Spring approaching, warmer weather will make us all think of getting our brand out there to advertise on what is popular. What are some promotional products that are popular right now? And that you want to pass out with your company name on them?
A lot of us including businesses are getting spring fever. Businesses want sales to pick up and for sure get there name out there. They can do that by having promotional products from Executive Advertising customized with their name and logo.
Promotional Water Bottles a #1 product your employees want to always have at work. Refill on water all day with our personalized water bottles. Hand these out with your logo, they can take them everywhere. Water Bottles are always needed for hydration at the gym, walking, running and traveling.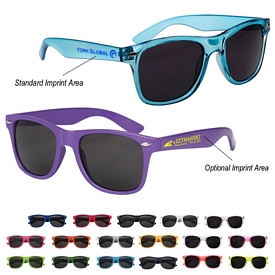 Personalized Mini Fans the idea that maybe you haven't thought of! Promote your brand and pass out logo mini fans to your clients. Help them stay cool and enjoy spring with the promotional mini fan, these are super easy and small to store when on the go!
Get everyone talking about your business by customizing Logo Sunglasses, Executive Advertising is super hot in imprinting your shades just the way you want them. One of the hottest handouts each year is the promo shade! There are new and exciting ways to advertise your business, so view our website for all the new refreshing ideas for spring, spring events and springtime giveaways!