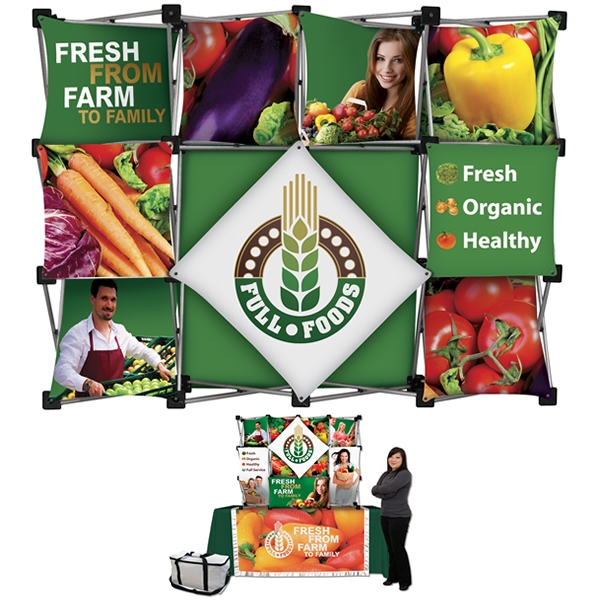 Set Up Your Next Trade Show With Our New Marketing Displays: Get your word across and out there to everyone attending at the trade show event by having the best custom display packages from The Executive Advertising! We're excited to introduce this marvelous set up for your brand. This great product's purpose is to help you set up quickly and tear down quickly when the show is over.
Create your beautiful display on our pop up packages and market your brand, eyes will look again with our unique and beautiful stand up choices. Any campaign will benefit when using our promotional portable pop ups, no more walking by and looking down at just tables, market with more elegance when all you have to do is open and pop up with this display.
They won't believe how awesome your brand is! Consider showing more than one picture on the advertising pop up panels, it allows showing more of who you are and what your product is all about. We understand how important your convention is and that you may have to spend on a budget. Our perfect pop ups will fit your needs and budget the first time!
Our super friendly representatives are here to help you get that perfect choice that fits you and your marketing needs. I bet those that have the best looking, most colorful and lots of information to give about their product and brand, will have the most crowds stopping by their booth! Check out just some of the display options below! So remember the next time your setting up your trade show area, it's all about standing out, gaining attention and meeting new clients, so consider our personalized trade show displays for your next trade show and have a full year of success in customers telling customers on how great and professional your company is. It's just that easy!