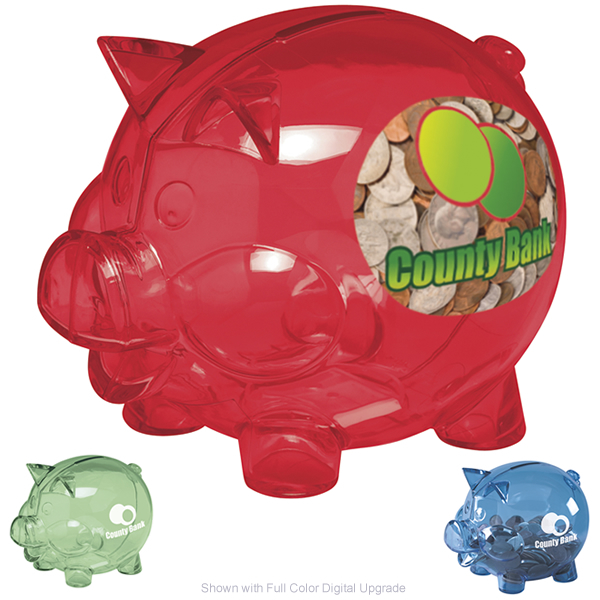 Fundraising Ideas For Your Company Logo: The #1 proven fund raising idea that has worked for most of our clients has to be Promotional Piggy Banks. Schools, Churches and other charitable organizations have done excellent marketing and fund raising by sending customized piggy banks home with the students for charity collecting.
The trick is to make sure that the personalized piggy banks are "smash-it" piggy banks so that the money doesn't wonder our of the piggy in transit. Another fund raising idea is using any of our promotional desktop items as a gift to the person or company doing the donating.
Don't forget to advertise to the people that are generous enough to donate to your cause. When someone ask them "Where did you get that paper weight?", they will say that they received it for donating to XYZ Foundation, thus opening the door for you to receive more charitable contributions and spreading the cause of your charity.
For these types of gifts you can also look in our advertising Executive Gifts section for your higher end charity donors. If someone gifts your $20,000 in charity, you may want to get them something an executive touch.