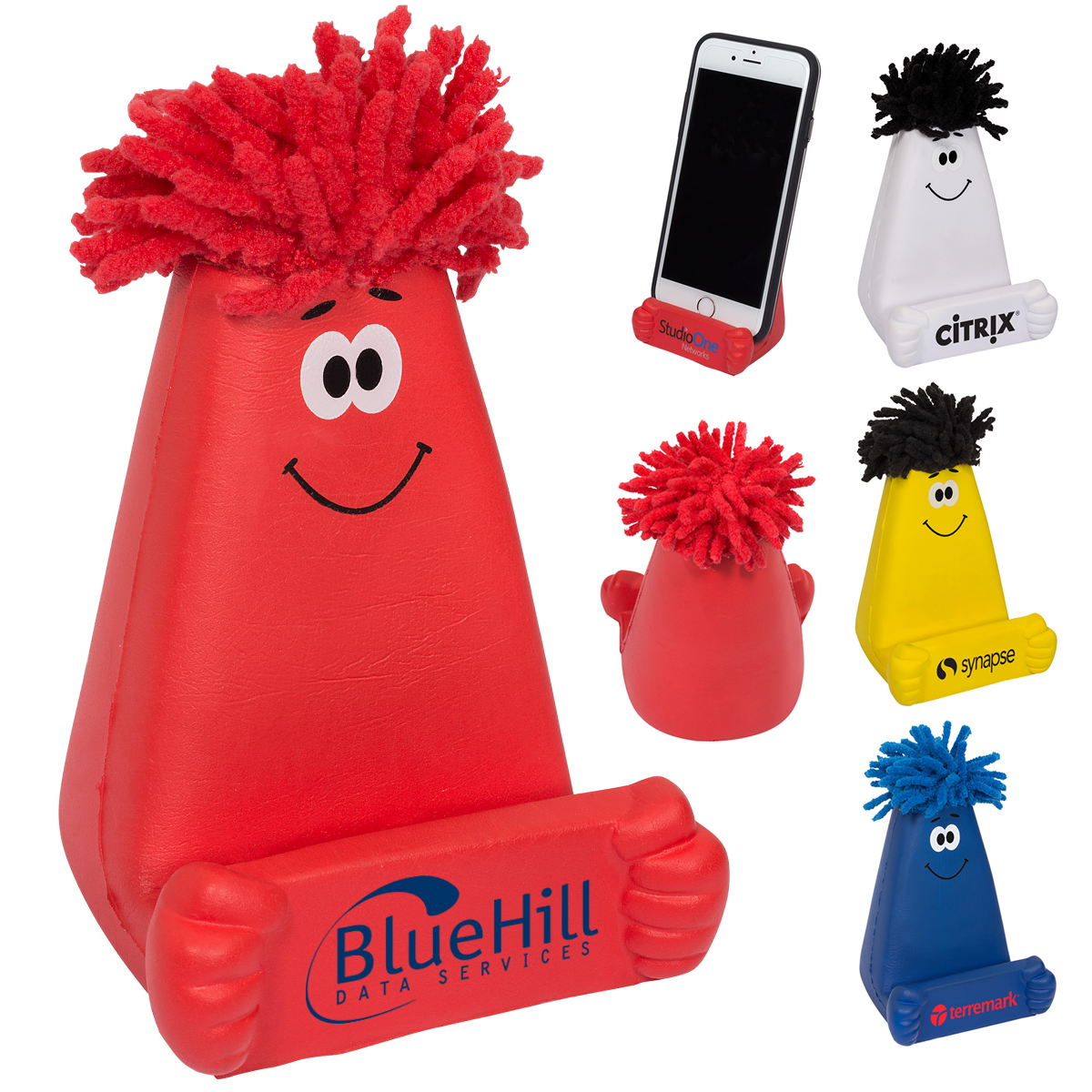 Highlight Your Brand With Custom Mop Topper Giveaways: Our new personalized mop toppers will be super fun giveaways for any office. These colorful smiling promos will lift moods in the office for better focusing on what's important!
Our new imprinted mop topper ideas can be found on our website and consist of mop topper pens, phone holder,stress relievers, keychains and more.
All of our branded mop toppers will be customized with your 1-Color Free Logo with No Set Up Fees. So let's add some fun to the office with these mop top ideas!
Show awareness and catch attention of new potential clients with these friendly smiling mop topper accessories, some of our new trendy promos for your company name. Consider handing out personalized mop topper pens to new clients!
Look how eye popping our logo mop topper phone stand is, this will be customized to be a fun multi-function desk friend, Place smartphone in his open arms for display stand and even cooler, Brush nylon hair on monitors, tablets and phones to remove dust!
Enjoy bright fun colors for your name and logo and pass these ideas out to new clients, remember the bigger the bulk order of marketing mop toppers the lower the minimum price and their already at a low price and your logo is free! Our electronics have taken over the world, so why not have phone accessories to make its use even better. Check out promo mop toppers at executive advertising.com!