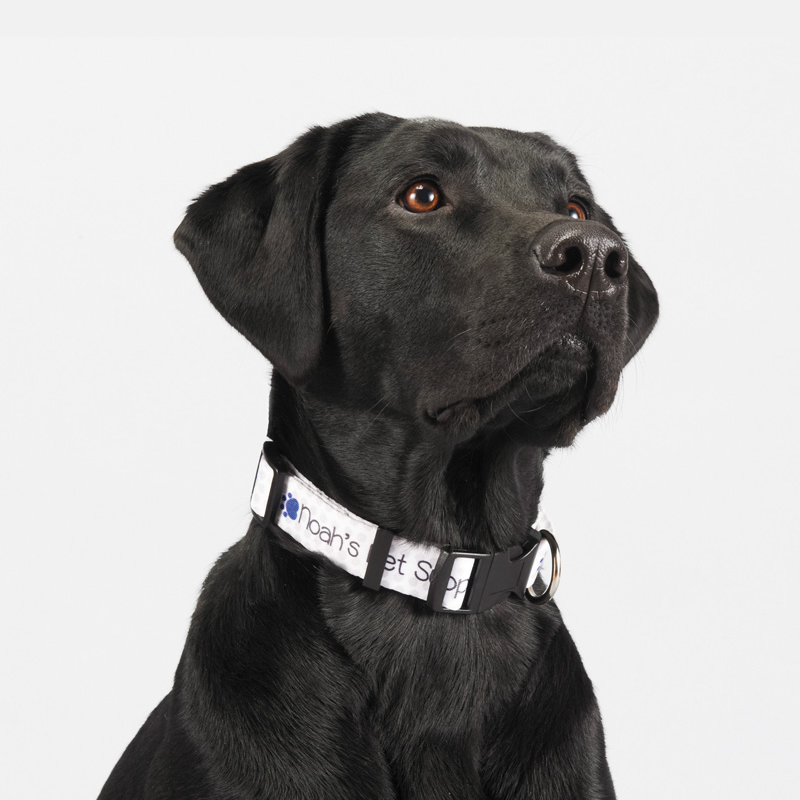 New Custom Pet Themed Ideas To Market Your Pet Business: We have new and exciting promos for your pets and pet services. These effective products will be excellent in advertising your pet business and clients will love the free gifts.
So, if you have a pet business or getting ready to open a new business, view all these pet themed ideas. If you operate a doggy daycare, animal clinic or grooming business, you'll probably need imprinted pet collars just in case the customer forgets theirs.
Make sure you have plenty of custom pet leashes, with so many pets coming in and out, clients will love these as free gifts. You can provide everything the guests forgets right from our website.
Pets will feel so loved with our advertising pet bowls, tennis balls and fleece pet blankets, anything you choose will be customized with your 1-Color Free Logo and No Set up Fees. Another great idea for advertising your Veterinarian Clinic or Grooming business is with our engraved dog tags and bone aluminum key chains.
Even promotional T-shirts with your logo are a must for your pet store and more. Clients will never forget where to always take their dog or cat for wonderful care while they're away. If you love pets as much as you do and and we do, you'll love Executive Advertising's pet promos just as much! They're so much fun, colorful and budget friendly.
This is just in time for Adopt A Shelter Pet Day on April 30th. Adopt your next pet and order your bulk of marketing pet promos from us for all your business promotions. We'll be here to assist you in your pet buying and any custom purchase, just let us know how to help!