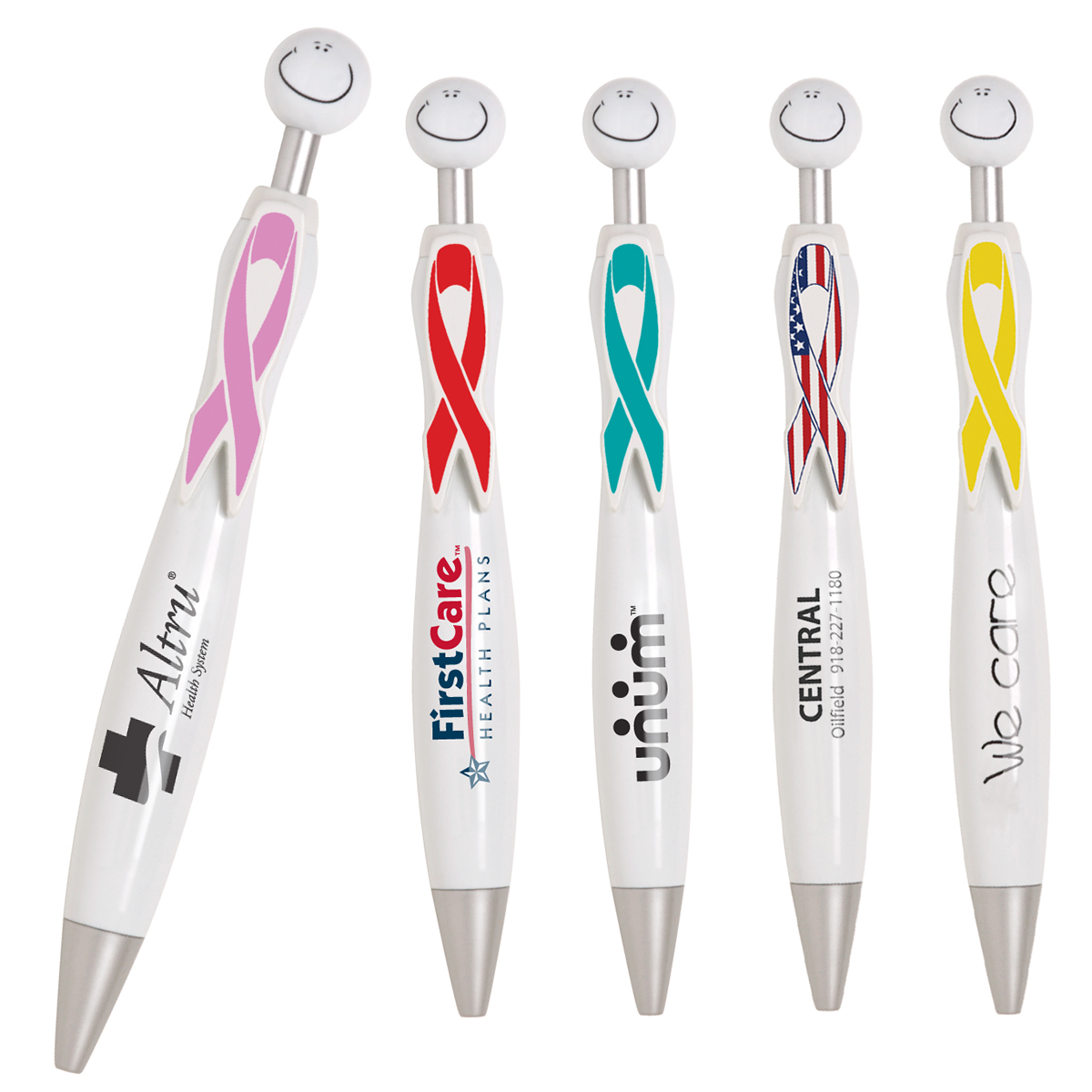 Branded Ideas For Breast Cancer Awareness Month 2018: Every year in the month of October we focus on National Breast Cancer Awareness month and finding a cure for breast cancer. Let's all show we care and show support for Breast Cancer Awareness by handing out promotional pink promos with your business logo!
We have new promos this year to consider for your awareness marketing ideas, like our branded swanky awareness pens. Get your pens ready for the best company exposure and hand them out at your special event.
We have tons of great advertising ideas for breast cancer awareness month, we want your company to stand out and be heard! Some of the best ideas to giveaway during this time is personalized T-shirts, logo hats, tote bags, wristbands, magnets and pens.
Here at Executive Advertising, we are always ready for this special time of year with getting your pink products ready, customized and sent to you on time! Now is the time to get ready to view our imprinted breast cancer items, check on stock of items and start your order process. October will be here soon, so let us help you get your pink promos ready!
You can customize your business name, logo, special message, dates and more in your imprint area for free with No Set Up Fees! Very special events such as 5K runs and walks will take place to raise money for patients with breast cancer,this is a great time to come together with promotional items to show how much we are dedicated to winning this battle.
People receiving the free custom awareness items will never forget your business. Make the whole month very special for your company and order a bulk of advertising pink promos and let clients know you care for Breast Cancer Awareness Month!